Beethoven and the Sonata Idea: Part 1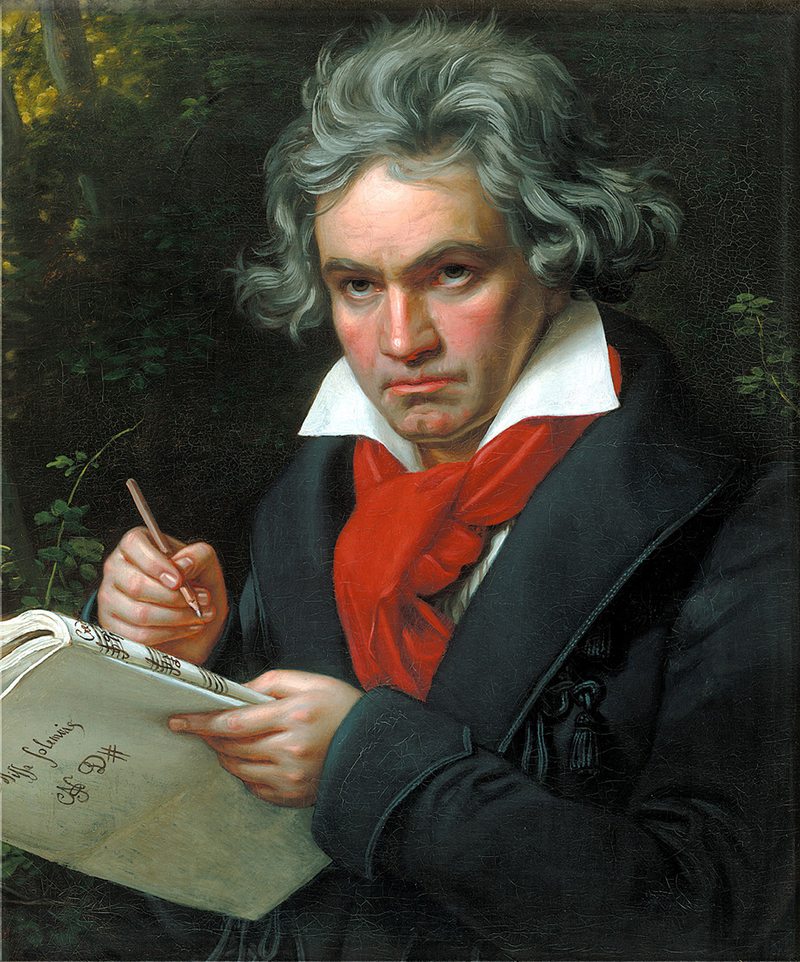 Thursday at 8 pm, Reflections from the Keyboard begins a new series about Beethoven's piano sonatas.
Ludwig van Beethoven composed 32 piano sonatas between 1795 and 1822. Not only were these the first major piano pieces deemed suitable for performance in large concert halls, but they have also come to form one of the most celebrated collections in the history of music. They reflect Beethoven's musical and personal journey, including the pain and disappointment of his inexorable descent into deafness. They also reflect Beethoven's key role in the evolution of the sonata form, which generally refers to compositions that unfold in three sections, including the statement of a theme, the harmonic and textural development of that theme, and a recapitulation of the original theme.
This week, host David Dubal begins a new series exploring all 32 of Beethoven's piano sonatas and honoring the intrepid pianists who have set out to record the complete set. Dubal invites us to hear these works in a new way, isolating individual movements from the sonatas and experiencing each on its own terms. In this first program, we hear movements from the celebrated "Tempest" and "Pathétique" sonatas, as well as the haunting and unforgettable first movement of the "Moonlight" sonata.
Program:
Beethoven: Piano Sonata No. 15 in D Major, Op. 28 ("Pastorale") – IV. Rondo, Allegro ma non troppo
— Maria Grinberg, piano

Beethoven: Piano Sonata No. 17 in D Minor, Op. 31, No. 2 ("Tempest") – II. Adagio
— Adrian Aeschbacher, piano  

Beethoven: Piano Sonata No. 10 in G Major, Op. 14, No. 2 – I. Allegro
— Mieczyslaw Horszowski, piano

Beethoven: Piano Sonata No. 8 in C Minor, Op. 13 ("Pathétique") – I. Grave – Allegro di molto e con brio
— Bruce Hungerford, piano

Beethoven: Piano Sonata No. 24 in F-sharp Minor, Op. 78 – II. Allegro Vivace
— Diane Walsh, piano

Beethoven: Piano Sonata No. 25 in G Major, Op. 79 – I. Presto alla tedesca
— Bruce Hungerford, piano  

Beethoven: Piano Sonata No. 14, Op. 27, No. 2 ("Moonlight") – I. Adagio sostenuto
— Vladimir Horowitz, piano