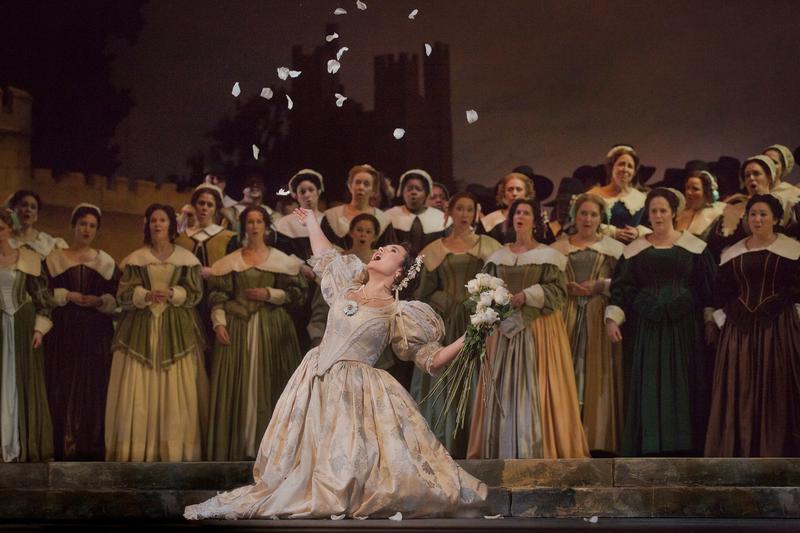 This Saturday at 1 pm the Metropolitan Opera broadcasts Vincenzo Bellini's I Puritani starring Russian soprano Olga Peretyatko as Elvira and American tenor Lawrence Brownlee as Arturo.  
The story takes place during the English Civil War and the reign of the Stuart family. Elvira (played by Peretyatko, in her Met debut) is betrothed to Riccardo (Mariusz Kwiecien), a Puritan colonel she does not love. Rather, Elvira loves the Stuart sympathizer, Arturo (Brownlee). Despite Arturo's political leanings, Elvira convinces her father to let her marry him. All is well, until Arturo flees with a mysterious woman!
Italian bass-baritone Michele Pertusi, who recently played Rodolfo in La Sonnambula, also stars in this 1976 production by Sandro Sequi.
Cast:
Conductor: Michele Mariotti
Elvira: Olga Peretyatko
Arturo: Lawrence Brownlee
Riccardo: Mariusz Kwiecien
Giorgio: Michele Pertusi