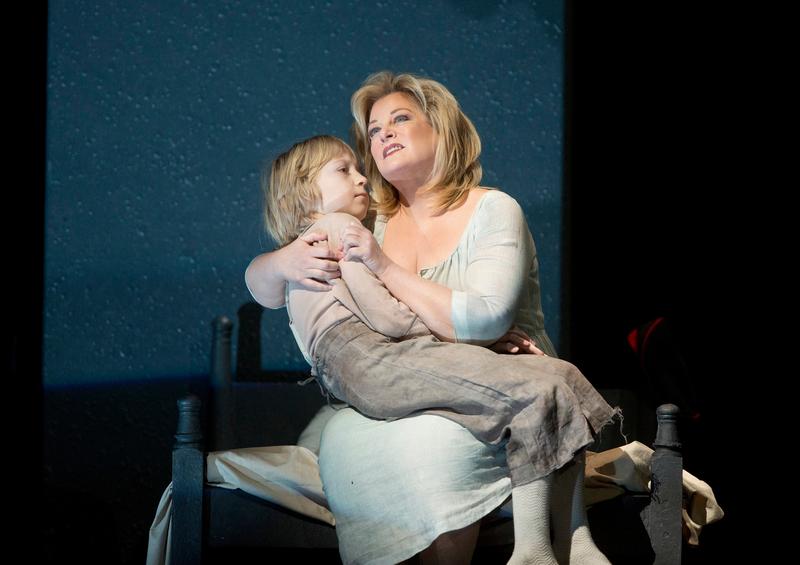 This Saturday at 1 pm, the Metropolitan Opera revives its 1997 production Alban Berg's Wozzeck starring Thomas Hampson in the title role and Deborah Voigt as Marie. 
This is the first time in his career that Hampson has played Wozzeck, and the role debut has been much anticipated by both audiences and the media. It came belatedly -- he missed the opening two performances because of bronchitis -- but he won general praise for his portrayal of a soldier struggling to support his wife and child in oppressive military conditions, while his mental capacities slowly came undone.
Wozzeck is a musically challenging and emotionally compelling opera, which can be difficult to pull off. When it does, it's worth the work. This production is conducted by James Levine with performances by Peter Hoare as the Captain and Clive Bayley as the Doctor. 
Cast:
Marie: Deborah Voigt
Drum Major: Simon O'Neill
Captain: Peter Hoare
Wozzeck: Thomas Hampson
Doctor: Clive Bayley