Beware the Ides of March! Here's an Aria From Handel's 'Giulio Cesare'
Wednesday, March 15, 2017 - 12:00 AM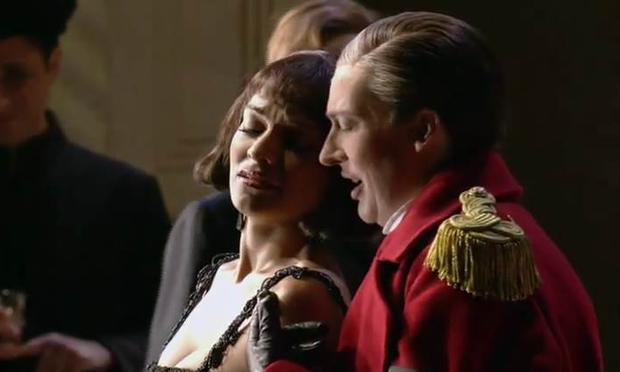 (mariandelochs / Youtube)
The assassination of Julius Caesar, besides having an enormous impact in world history, is probably the only reason that you know what "ides" are. So, as you spend today spooking your buddies with "beware the ides of March!", try to make some time to enjoy Handel's Giulio Cesare, an opera that tells the story of Julius Caesar dodging a revenge plot after a military campaign in Egypt.
Handel initially wrote the role of Giulio Cesare for an alto castrato. Back when women were forbidden to sing onstage, higher voices were sung by castrati: men who were castrated in their youth in order to retain a voice that could reach those higher notes. Surprisingly, castrati were often treated like rockstars. Many poor families gave up a son to undergo the procedure, in the hopes that they would be lifted out of poverty. But it was often a pipe dream — then, just as today, only a select number of aspiring musicians would actually "make it." By the mid-19th century, the castrati were on the decline. Alessandro Moreschi, the last Sistine castrato — and the only one to record his voice — died in 1922.
Thankfully, bodily harm is no longer employed for the successful execution of castrato roles. Giulio Cesare is a prime example. In fact, both of the opera's lead roles — Caesar and Cleopatra — are usually sung by women.
More in:
James Bennett II is a staff writer for WQXR.
The WQXR e-newsletter. Show highlights, links to music news, on-demand concerts, events from The Greene Space and more.