Black Classical: Composers and Conductors Who Shaped Music History
Monday, February 13, 2017 - 12:00 AM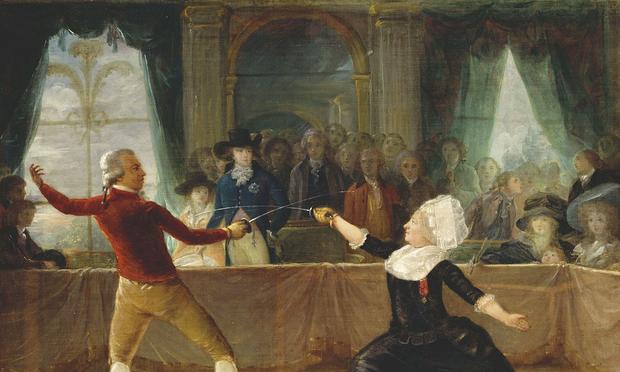 (Wikimedia Commons)
Every weekday during black history month, we will be honoring the legacies of a number of influential black musical figures. What follows is a brief introduction to the music of notable composers and conductors whose music you can catch on air at 1 pm and 7 pm. 
Samuel Coleridge-Taylor (aired Feb. 1)
During his short life, this English composer was greatly admired by notable contemporaries on both sides of the Atlantic. At the Royal College of Music, he studied composition under the tutelage of Charles Villiers Stanford, an influential teacher who could count Holst and Vaughan Williams among his students. As Coleridge-Taylor's international renown grew, he became increasingly politically active and drawn to his paternal African ancestry. A meeting with the American poet Paul Laurence Dunbar compelled Coleridge-Taylor to do for Negro folk music what "What Brahms [had done] for the Hungarian folk music, Dvorak for the Bohemian, and Grieg for the Norwegian." Although he was widely respected — President Theodore Roosevelt even invited him to the White House — he still dealt with the acerbic sting of discrimination. According to some scholars, this may have played a role in the decline of his music's performance after the Second World War.
Chevalier de Saint Georges (aired Feb. 6)
Born on the the Island of Guadalupe to a planter and a slave, Joseph Bologne, Chevalier de Saint-Georges moved to Paris at a young age. He first made his name as a master fencer, and shocked society when he revealed himself to be a virtuoso violinist. He also served as director of Le Concert de la Loge Olympique, one of the leading orchestras in Paris, and commissioned Joseph Haydn's Six "Paris" Symphonies. Saint Georges himself composed 14 violin concertos, dozens of chamber works, and six operas, though much of that music has been lost.
Duke Ellington (aired Feb. 9)
Over the course of an exceptionally long career, Duke Ellington composed over 3,000 pieces of music — many of which have made their way into the American Songbook. Ellington would write music that highlighted the abilities of the individual talents that made up his orchestra and conduct from his piano bench, demonstrating his ability to really do it all.
James DePriest (aired Feb. 8)
The Philadelphia-born conductor and nephew of Marion Anderson would lead major ensembles all over the world. Polio left him paralyzed, but he fought on to build a career of international renown. In the mid-60's, Leonard Bernstein selected DePriest as the Assistant Director of the New York Philharmonic. In 1969, he began his time with the Rotterdam Philharmonic, and made appearances across the Europe and Asia. 1980 saw the beginning of a 23-year period with the Oregon Symphony. He was awarded the National Medal of Arts in 2005.
William Grant Still (airs Feb. 13)
From birth, William Grant Still was surrounded by music. His father, who died when Still was just three months old, was the local bandleader. When his mother remarried, he found in his stepfather a man who would foster his every musical curiosity, buying him classical records and taking him to the opera and it wouldn't have been a surprise that Still studied music theory and composition at Oberlin. He got his career start by completing jazz arrangements and producing radio programs, and eventually moved to Los Angeles to score films. Still's work was also known for it's deep infusion with Black tunes, and carried racially charged titles such as And They Lynched Him on a Tree and Deserted Plantation.
Florence Price (airs Feb. 15)
Florence Price holds the distinction of being the first African-American woman to have a symphonic work performed by a major orchestra. She was born and raised in Little Rock Arkansas, and as a young woman she accepted a job as the head of Clark Atlanta University's music department. After she married a civil rights attorney, she moved back to Arkansas, but a lynching forced her to move north, to Chicago. In 1932, she wrote her Symphony in E minor as she recovered from an injury, and it was premiered by the Chicago Symphony Orchestra the following year. She remained a prolific composer, with an output at exceeded 300 musical works.
Scott Joplin (airs Feb. 20)
Scott Joplin was born into a musical family, but his ability grew when he was introduced to German pianist Julius Weiss, who was so impressed by the boy's talent that he taught him free of charge. Joplin would fuse his classical training with his deep knowledge of folk tunes, and contribute greatly to the emerging popular genre of ragtime. In addition to well-known tunes like "The Entertainer" and "Maple Leaf Rag", Joplin also wrote an opera, Treemonisha. Its poor reception would accelerate his tragic ending, but has experienced renewed interest in recent years.
More in:
James Bennett II is a staff writer for WQXR.
The WQXR e-newsletter. Show highlights, links to music news, on-demand concerts, events from The Greene Space and more.