Klezmer, Tango and Arabic Sounds Swirl in 'Dreams and Prayers'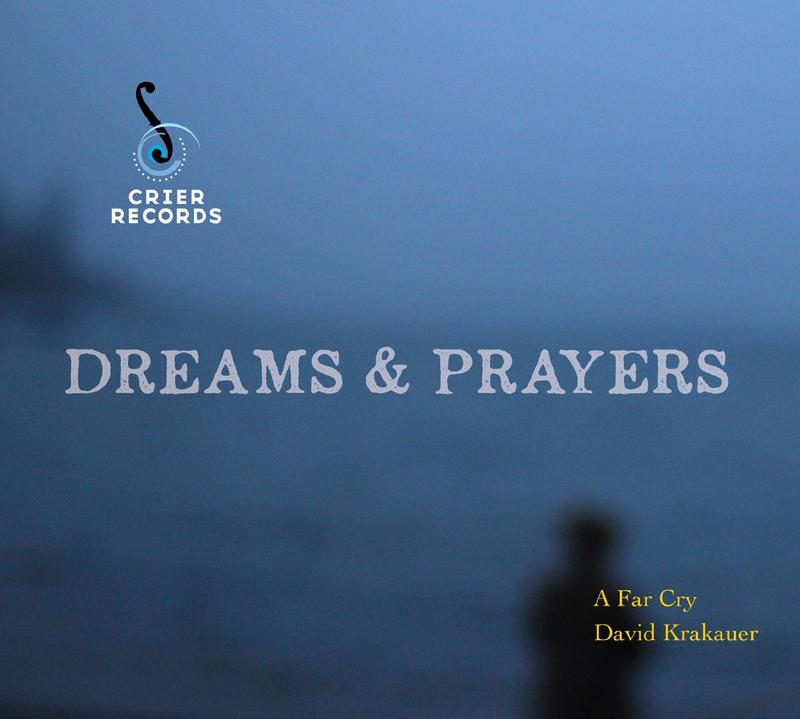 It's always a treat to listen to clarinetist David Krakauer do his thing, but he seems especially in his element in "Dreams and Prayers," the newest album from Boston-based string orchestra A Far Cry. The album features the first recording of a new arrangement of Osvaldo Golijov's Dreams and Prayers of Isaac the Blind for string orchestra and clarinet, which the group premiered in performance last year. 
This version is much more lush than the original string quartet plus clarinet instrumentation, and the sound of the orchestral string sections sets the clarinet apart as a concerto soloist. Krakauer, who recorded the quintet version with the Kronos Quartet almost 20 years ago, delivers an ecstatic, well informed and overwhelmingly compelling interpretation of this master work.
The album also features another premiere, VECD, commissioned from Boston-based composer Mehmet Ali Sanlikol. Sanlikol's style, which is influenced by Turkish music, jazz and film music, fits nicely alongside Golijov's klezmer-inspired work. The piece seems to ooze shmaltz as you listen to it, with rhythmic dance grooves reminiscent of Piazzolla's Nuevo Tango and languid modal melodies that weave through and around one another. The title refers to an Arabic word meaning "being in a state of rapture or ecstasy," and although the piece sometimes verges on over-saturation, it certainly achieves that effect.
The bookends of the album are a haunting unison violin arrangement of Hildegard von Bingen's O ignus spiritus paracliti, and a moving and uplifting rendition of Ludwig van Beethoven's "Heiliger Dangesang" from his String Quartet Op. 132, both performed with skill and ease by the members of the orchestra.
This audio is no longer available.