Brad Lubman: Cutting a Playlist Four Ways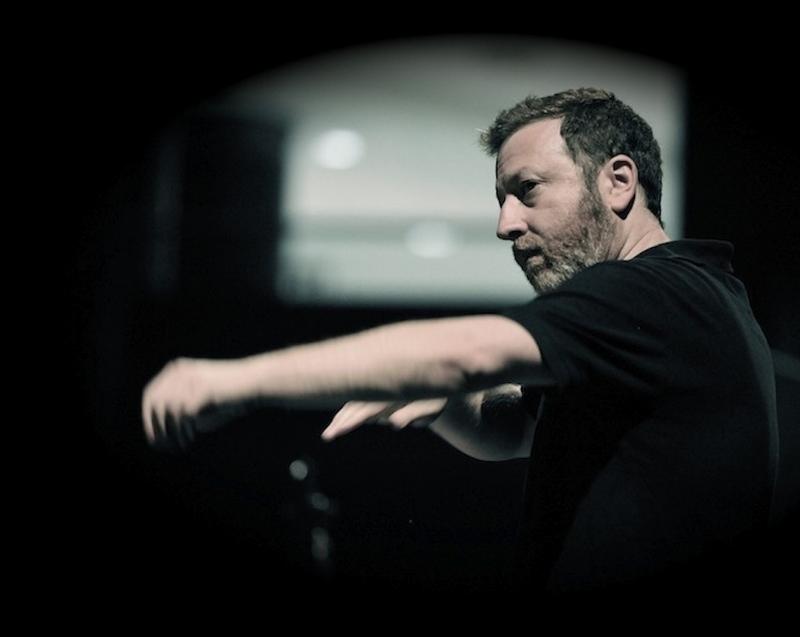 Composer and conductor Brad Lubman has worked with a who's-who list of ensembles, from the Los Angeles Philharmonic to the Chicago Symphony to Steve Reich and Musicians. The music director of the new ensemble Signal, Lubman also teaches at the Eastman School of Music and is on faculty at the Bang on a Can Summer Institute. He also recently appeared at Knoxville, Tennessee's Big Ears Festival, where he performed Clapping Music with Steve Reich and led Signal in performances of Radio Rewrite and Music for 18 Musicians.
Brad Lubman writes the following about his playlist:
In choosing these pieces, I wanted to create a mix of music that fits into the following categories:
1. Music that has been very important to me as a composer.
2. Music that is perhaps less familiar to some listeners but that I would like to share.
3. Music which is intriguing, haunting, or has a special individuality or resonance.
4. A few disparate things thrown in for a bit of contrast along the way.
An interesting thing happened as I constructed this playlist. It went through various versions as I changed pieces here and there, aiming for the requested duration of one hour. The list came up either just a few minutes short of an hour or too many minutes longer than one hour, depending of course on which pieces I was swapping with others as I tried to arrive at a nice mix. When I finally found the combination of pieces that seemed to work for me, the playlist duration was exactly one hour! Also, at some point in the playlist I wanted to put a moment of very calm music: Copland's "Down A Country Lane". I simply put it where, by intuition, it seemed to fit as a contrast as I was shuffling the various selections around. Interesting that it turned out to be exactly at the halfway point in the playlist. 
However, I also chose that particular Copland piece because I think there may be some listeners who aren't aware of that piece. I remember hearing it one evening back in the late '70s when I was first getting into classical music. It was on WNYC's program "Music Through The Night."  I remember thinking what a wonderful idea to write such a short, yet beautiful piece full of innocence and personal experience, like a page out of a journal. Also, it was written in a very good year: 1962 (insert charming smile here).
As I look through the list I think about why I chose the pieces I did: the Knussen because of his captivating gift for color, fantasy and bravura;
Boulez's Marteau because of its captivating color, fantasy, and bravura.
The Lachenmann excerpt for its intriguing allure and iconoclastic nature.
The Feldman because of his magical way of capturing mood, light, and shadow.
The Lang because of its haunting yet provocative nature.
The Boulez memoriale because of its amazing poignancy.
The Mitterer because of its samples of backwards LPs (I spent a lot of time playing records backwards and at varying speeds when I was a kid!).
The Carter because of his masterful sense of narrative action and wit.
The Copland I already wrote about in the paragraphs above.
The Cage because of its extreme nature (and the brilliance of Irvine Arditti).
The Ferneyhough because of its extreme nature.
The Gordon because of the intriguing sound world he creates (familiar yet strange and attractive).
The Paredes because of the sound world she creates, attractive yet intriguing, familiar yet strange.
The Zorn because of his sense of narrative and bravura.
The Wuorinen for his contrapuntal mastery.
The Reich for its uplifting nature and masterful harmonic sense.
The Stravinsky because of his enormous influence on so many of us!
- Brad Lubman
Playlist
Oliver Knussen - Flourish with Fireworks
Pierre Boulez - le marteau sans maitre: 1. Avant l'Artisanat Furieux
Helmut Lachenmann - from Das Mädchen mit den Schwefelhölzern: Scherzo 1 ("Königin der Nacht")
Morton Feldman - Piano Piece (to Philip Guston)
David Lang - Sweet Air
Pierre Boulez - memoriale
Wolfgang Mitterer - inwendig losgelöst: "tosend"
Elliot Carter - Double Concerto: Coda
Aaron Copland - Down A Country Lane
John Cage - Freeman Etudes: Book 1, Etude 1
Brian Ferneyhough - Etudes Transcendantales: Movement III
Michael Gordon - Light Is Calling: Instrumental
Hilda Paredes - Can Silim Tun II
John Zorn - Chimeras: movement Six
Charles Wuorinen - Percussion Symphony: Movement 1
Steve Reich - You Are (Variations), Movement II: I Place The Eternal Before Me
Igor Stravinsky - Agon: Part I - 1. Pas-De-Quatre