Brewery Launches Beer Series Inspired by Holst's The Planets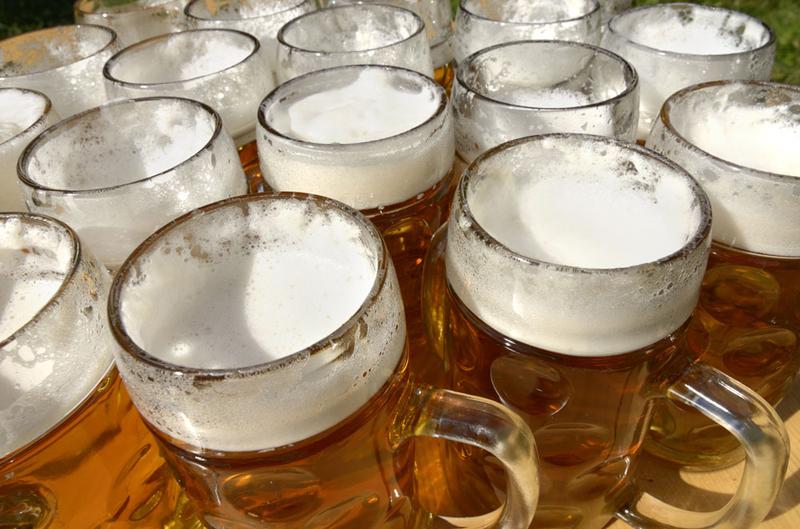 Classical music fans planning a July Fourth picnic can currently turn to a handful of melodious brews for the occasion, including Rheingold beer, Amadeus Blanche and Falstaff Beer.
Next month brings a new entrant to the repertoire-themed beer market: Bells Brewery of Kalamazoo, MI is launching The Planet Series, inspired by Gustav Holst's composition The Planets. The series will feature seven beers, each inspired by a movement from the orchestral suite, starting with Mars: The Bringer of War.
The company plans to launch a successive installment every other month through July 2015. The lineup, according to Bells:
"Mars, The Bringer of War" – Double IPA
"Venus, The Bringer of Peace" – A Blonde Ale brewed with honey, apricot, vanilla and cardamom
"Mercury, The Winged Messenger" – A Belgian Single
"Jupiter, The Bringer of Jollity" – A malt forward Brown Ale
"Saturn, The Bringer of Old Age" – A Bourbon Barrel-aged Barleywine
"Uranus, The Magician" – Black Double IPA
"Neptune, The Mystic" – A beer inspired by Dr. Bell's Medicinal Stout
"This piece, being in seven movements, gives us a lot of freedom to innovate and create," said Larry Bell, Bell's president and founder in a statement.
Bells has previously created a limited release French-styled beer called Le Contrebassiste, which it says "reflects the deep, rich flavors" of the double bass.
The week of July Fourth typically sees beer sales of about 30 to 40 percent higher than the average week, according to industry data, and many breweries are hoping to overcome an industry-wide slump.
Below: listen to Mars from The Planets (Youtube):