Brooklyn Philharmonic, Innovative But Sounding a Troubled Tune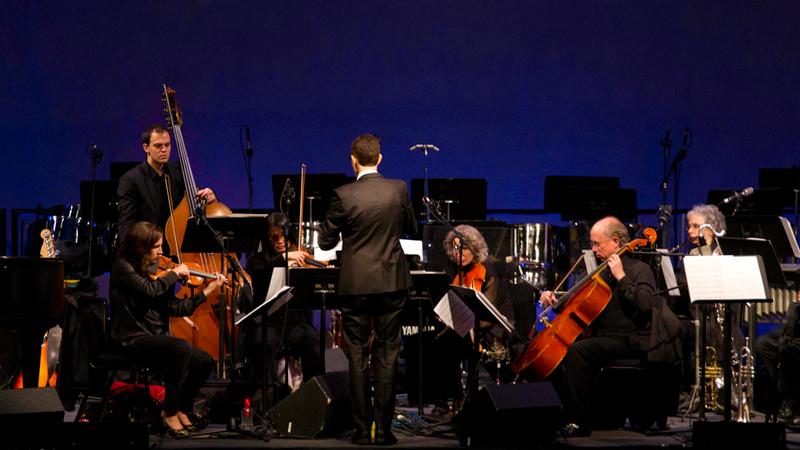 POLL: Can Brooklyn Be a Home to Classical Music?
New York City Opera made international headlines recently after it filed for bankruptcy. But another veteran New York arts organization has faced similar troubles with much less fanfare. Even some of its longtime partners have been surprised.
Meredith Walters, the director of programs and exhibitions at the Brooklyn Public Library, discovered that the Brooklyn Philharmonic wouldn't be renewing its annual series of a dozen free library concerts this year. "Usually the summertime is when I hear from them about planning for the next season and so I wrote to my colleague over there about scheduling a time," she said. "I never heard back from her. I got a phone call from someone who was speaking on behalf of the Brooklyn Philharmonic who said they wouldn't be working with us."
Since August, visitors to the Philharmonic's website have been greeted with a "closed for maintenance" message. Music director Alan Pierson's contract expired in June and hasn't been renewed. The administrative staff has left. An orchestra source, who declined to speak on record, says the group is experiencing severe financial difficulties due to a drop in fundraising.
"Philanthropy is the biggest challenge facing the reorganization of the Brooklyn Philharmonic today, in 2013," said Joseph Melillo, the executive producer at the Brooklyn Academy of Music where, a decade ago, the Philharmonic had a full subscription season. The orchestra left in 2005, and by 2011, it had become a touring outfit, playing in neighborhoods like Bedford Stuyvesant and Brighton Beach. But funding dried up.
"Today you have a symphonic orchestra that at one time was doing symphonic orchestra concerts," Melillo added. "That's no longer how they define themselves."
Several Philharmonic musicians blame the orchestra's current troubles on the radical shift away from its traditional symphonic formats. Longtime oboe player Randal Wolfgang was critical of conductor Alan Pierson's programs, which involved a healthy dose of contemporary fare, as well as DJs and rappers like Mos Def.
"I didn't like his idea that we'd go in the direction of playing with rappers and trying to get something popular going," said Wolfgang. "My feeling was the orchestra should go in the direction of the Tchaikovsky Fifth or Schubert Unfinished or Dvorak New World symphonies."
Pierson (above, right) declined to comment for this story. Other musicians spoke nostalgically of the 1980s and '90s, when esteemed conductors like Lukas Foss and Robert Spano led the ensemble in programs that mixed traditional and new works. During this heyday, the Philharmonic made several acclaimed recordings, gave numerous premieres, and twice appeared on the David Letterman Show.
By 2009, the orchestra had cancelled its season for lack of money. There was also management turmoil: the orchestra's executive director, a self-styled entrepreneur named Richard Dare, came aboard with bold ideas about symphonic formats and community outreach. Then, last December, he abruptly quit in order to run the New Jersey Symphony. He lasted nine days in New Jersey before a New York Times investigation revealed he'd misrepresented his past. He was forced to step down.
There was also an ambitious plan for a new headquarters and rehearsal space at a former firehouse in Cobble Hill (right). The city extended a lease to the Philharmonic in 2008 but renovations never got started and the building remains boarded up. A spokesman for Community Board 6, which represents the neighborhood, confirmed that the orchestra has leased the property but said he didn't understand the delay.
Amid these changes, the orchestra had some successes, including a pair of sold-out shows with R&B singer Eryka Badhu last June, and some great reviews. To some, the orchestra's struggles reflect a broader concern: in a borough that has seen a wide artistic renaissance, classical music struggles to find a niche. 
"Listen, I think there was always a limitation on purely classical symphonic concert evening," said Mellilo of BAM. "I think that there's always been a ceiling, a limited number of people at that time – you have to remember that."
Weigh in: How would you describe classical music in Brooklyn? Can the borough be a home for great symphonic performances? Take our poll and share your thoughts below.
Photo of Alan Pierson by Joshua Simpson