Capturing the Energy of Improvisation in Thomas Rosenkranz's 'Toward the Curve'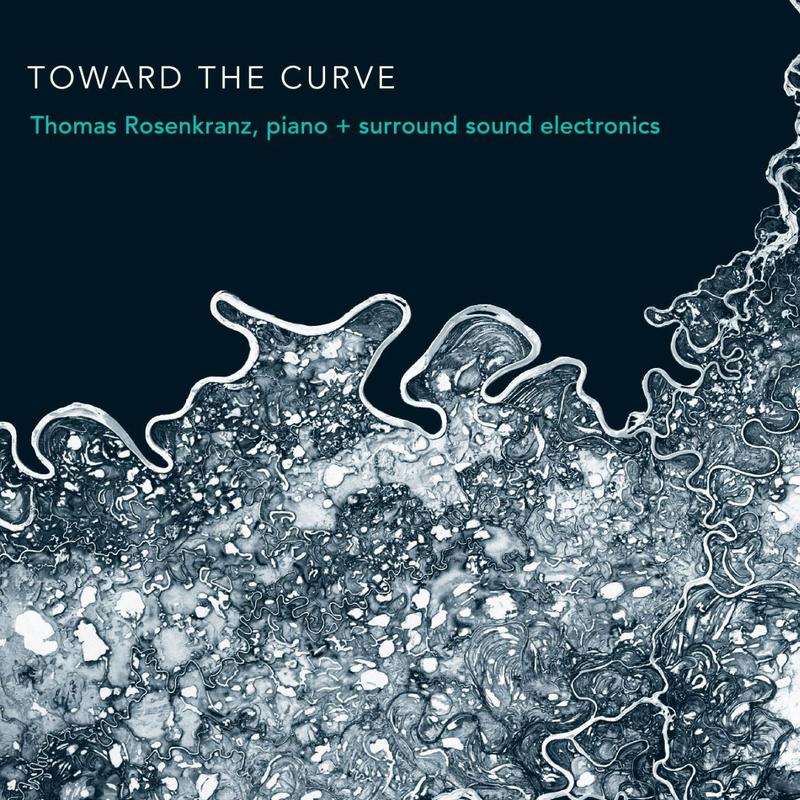 In "Toward the Curve," American pianist Thomas Rosenkranz gathers seven composers' pieces for solo piano with electronics, interspersed with two improvised "Interludes" of his own creation. The works on the album vary in style, but they are all connected in a major way: they all exult in the role of the pianist as virtuoso. It's hard to imagine a lesser pianist than Rosenkranz being able to capture the energy and complexity of these pieces. 
Rosenkranz, who is a master interpreter and improviser, treats the electronics as a concerto soloist might treat the orchestra. In some pieces the electronic part acts as an extension of the piano line, developing textures out of the instrument's resonance. At other times, the piano and electronics are in dialogue, or in direct conflict. But throughout, the virtuosity of Rosenkranz's playing takes center stage. There is a reason that the American Record Guide has described him as "one of the best new music performers around."
Perhaps the most impressive element of the album is that it is largely improvised. An ease with improvisation is one of the skills that sets Rosenkranz apart from the majority of classically trained musicians, and he exploits that skill to its fullest in this album. "For me the energy of improvisation is what I'm trying to go for in any performance of old or new music," says Rosenkranz. "This striving towards something that might work or fail right in front of your eyes seems to be some of the purest form of music making and for me, it is some of the most satisfying to try to capture." There are improvisatory elements throughout the album, including the completely improvised Interludes, but the "energy of improvisation" he talks about is present throughout the entire album. It's all but impossible to tell which moments in any given piece were precomposed, and which were improvised.
One highlight of the album is Peter Swendsen's A sound does not view itself as thought, in which Rosenkranz interacts with the electronics in a particularly inspired way. In his improvisations he calls back to the great composers of Romantic piano music, either by direct quotation or general chordal and melodic structures. These moments, interwoven with Swendsen's widely varied and timbrally effective electronic part, create the feeling of being thrown into a schizophrenic time machine. This juxtaposition of relaxation and chaos is written into the electronics, the 73 sections of which (a la Cage) are played back in a random and indeterminate order during each performance, keeping the pianist on his toes.
The works from Aurie Hsu, Michael Klingbeil, Peter Flint, Pierre Jalbert, Alex Christie and Tom Lopez are all quite engaging as well; throughout the entire album, there's never a dull moment. Listen to the entire album below.
"Thomas Rosencranz: Toward the Curve"
Oberlin Music | Released May 12
This audio is no longer available.