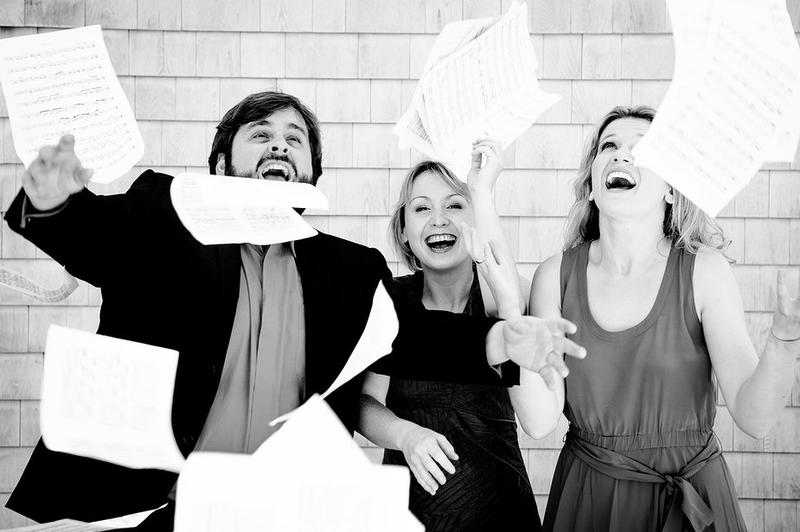 Winter is setting in, so this week the Young Artists Showcase looks back to concerts in warmer months. Harvard Square in Cambridge, Mass., is home to, among other illustrious institutions, the Longy School of Music, now a part of Bard College and the Bard College Conservatory of Music. This week's program features just a few highlights from a chamber music performance at Pickman Hall in April 2013, with performers including the Con Affetto Quartet and the Neave Piano Trio.
As a teenager, pianist Allen Yeuh performed at the Kennedy Center after being awarded a Presidential Scholarship in the Arts. Last month, at 22, Young Artists Showcase host Bob Sherman saw him in concert Nadia Reisenberg Young Artists Series at the Ossining Public Library, where he learned about Allen's arranging talents as well. In this transcription, Allen somehow fit onto his own two hands the Schubert F minor Fantasy for four hands. This concert performance was recorded at the Shandelee Music Festival in the Catskill Mountains.
Program details:
Mendelssohn: Quartet No. 6 in F minor, Op 80 (first movement)
— Con Affetto String Quartet: Kaleigh Acord, Rebecca Phillips, violin; Emily Lane, viola; Mina Kim, cello.
Lukas Foss: Capriccio for Cello and Piano
— Mina Kim, cello with Marina Iwao, piano
Faure: Trio in D minor, Op 120
— Neave Piano Trio: Anna Williams, violin; Mikhail Veselov, cello; Toni James, piano.
Schubert (arr. for solo piano by Allen Yueh): Fantasia in F minor, D. 940 for piano four-hands
— Allen Yueh, piano.