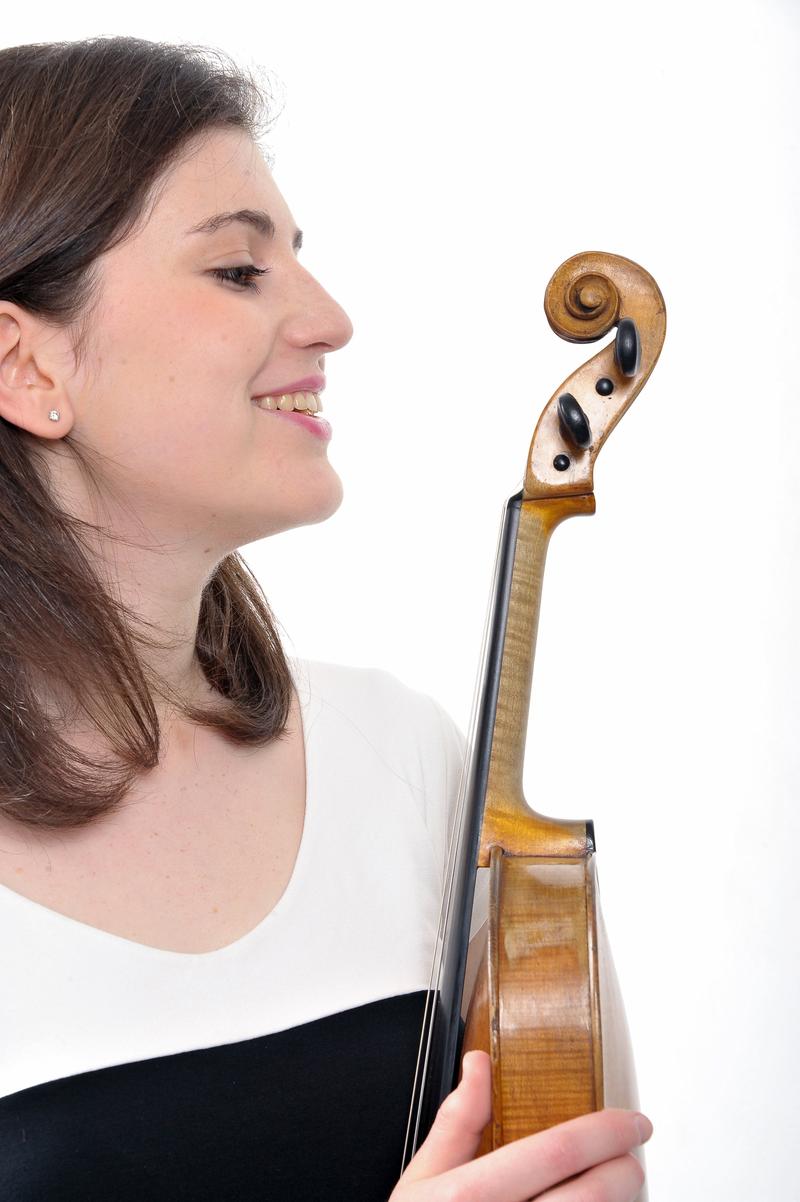 On this second night of Chanukah, we continue a Young Artists Showcase tradition of presenting the young musicians of the Keshet Eilon String Mastercourse in Israel.
The young musicians in Tel Aviv tackled several modern works, including Takevet (The Train), a Klezmer-influenced work by Israeli composer Sanya Kroitor; David Popper's Polonaise de Concert; and Rebecca Clarke's Viola Sonata. The gala concert also included classics such as the Polonaise Brillante of Henri Wieniawski, performed by 14-year-old pianist and New Yorker Ari Boutris; and Mozart's G Major Duo for violin and viola, performed by mother-daughter (and teacher-student) duo Ani Schnarch and Shiry Rashkovsky.
Program playlist:
Beethoven: Violin Sonata No. 7, first movement
— Hande Kuderi, violin; Irina Sheleznova, piano.
Sanya Kroitor: Takevet (The Train)            
— Keshet Eilon Chamber Orchestra; Emil Kroitor, accordion.
Mozart: Duo in G, K. 423, first movement
— Ani Schnarch, violin; Shiry Rashkosky, viola.
David Popper: Polonaise de Concert
— Lia Chen Perlov, cello; Naaman Wagner piano.
Rebecca Clarke: Viola Sonata, first movement
— Shiry Rashkovsky, viola; Irene Zheleznova, piano.
Turina: Sextet: At the Window
— Keshet Chamber Ensemble.
Weber: Rondo brillante, Op. 62
— Daniel Mitnitsky, cello; Ariel Halei, piano.
Wieniawski: Polonaise Brilliant No. 2
— Ari Boutris, violin; Eugenia Lakernik, piano.