This Choral Performance Takes You to an Ancient Hagia Sophia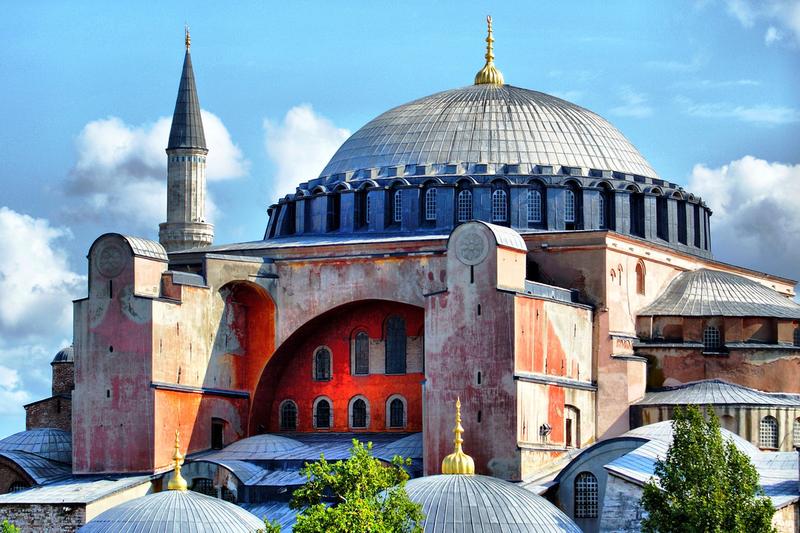 A team of Stanford researchers just brought the Hagia Sophia out of Istanbul — and back in time.
Well, not exactly. Talented arts, music and technology faculty members recently revisited "Icons of Sound," a project centered on the music once heard in the fascinating religious structure-turned-museum. "Icons" itself isn't new, but this past November saw only the second performance since its 2013 debut.
Originally dedicated in 537, the Hagia Sophia — which comes from the Greek "Holy Wisdom" — has become one of Turkey's defining cultural fixtures. For the first 900 years of its existence, the building was a church. It was converted into a mosque after the Ottoman conquest in 1453, and became a museum in 1935.
The sacred music that would have been sung within those walls during the early years was of particular interest to the members of Stanford team, who must have been pretty upset that they were born several centuries too late to hear firsthand the plaintive chants echoing through the basilica.
To pull off this time-traveling feat, the team studied the acoustics of the Hagia Sophia and used their findings to create their own simulated sound model. At the performance, the vocal ensemble Cappella Romana listened to the simulation with headphones while they sang. Their voices, in turn, were transmitted to speakers that filtered them through the same simulated acoustics. The result was a choral experience like the audience had never heard.
Fittingly, the concert program featured recently discovered ancient choral music from the Byzantine tradition. According to the program notes, which include the text of the works sung, a version of the performance was recorded and is expected to be released sometime in the future.
The researchers admit their simulation isn't perfect, but for now it's the closest thing we have to a trip sometime between 537 and 1453. Until the recording is released, check out this excerpt from its first performance, three years ago.