Christine Goerke: Opera's Next Brünnhilde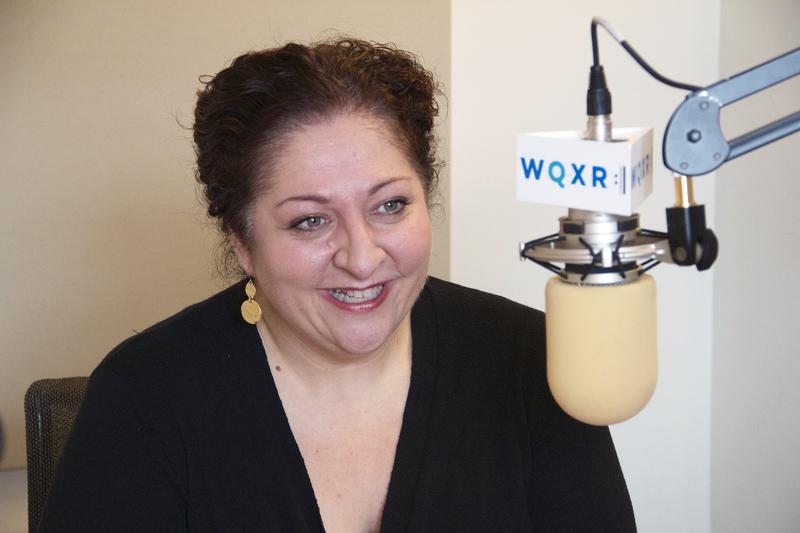 Soprano Christine Goerke says she came to the Metropolitan Opera "through the back door." 
After auditioning for the Glimmerglass Young Artists Program in Coopertown, New York, then director Paul Kellogg sang her praises to people at the Metropolitan Opera and she was called in for an audition. Instead of trying out through the National Council Auditions, like everyone else, she had a semi-private audition that lead to many small roles at the Met.
At first trained as a lyric coloratura, before long Goerke found that dramatic soprano roles were in her future. Since then she's garnered the dramatic title role in Elektra and this week, the Chicago Lyric Opera announced she'll be playing the leading role of Brünnhilde in its new Ring cycle, which opens in 2016. She also is playing the role in Ring cycles at the Houston Grand Opera and Metropolitan Opera.
In this Episode of Operavore, Marilyn Horne talks with Christine Goerke about how she broke into the opera scene and what it was like to have to re-train her voice mid-career. Also, Jeff Spurgeon graces the show to share his irreverent three-minute version of Madame Butterfly.
Below is a video from Teatro Real in Madrid with excerpts of Goerke's performance as Elektra.
Playlist:
Richard Strauss Die Frau ohne Schatten excerpt from Act II
Finale Metropolitan Opera Orchestra; Vladimir Jurowski, conductor; Christine Goerke, soprano
Courtesy of The Metropolitan Opera | November 7, 2013
Christoph Willibald Gluck Iphigénie en Tauride "Je t'implore et je tremble"
Boston Baroque; Martin Pearlman, director; Christine Goerke, soprano
Telarc 80546
Richard Strauss Die Frau ohne Schatten "Schweiget doch, ihr Stimmen"
Metropolitan Opera Orchestra; Vladimir Jurowski, conductor; Christine Goerke, soprano
Courtesy of The Metropolitan Opera | November 7, 2013
3-minute Madame Butterfly synopsis written and produced by Jeff Spurgeon
Excerpts from Giacomo Puccini's Madama Butterfly
Santa Cecilia Academy Rome Orchestra; Tullio Serafin, conductor; Renata Tebaldi, soprano; Carlo Bergonzi, tenor
London/Decca 425531