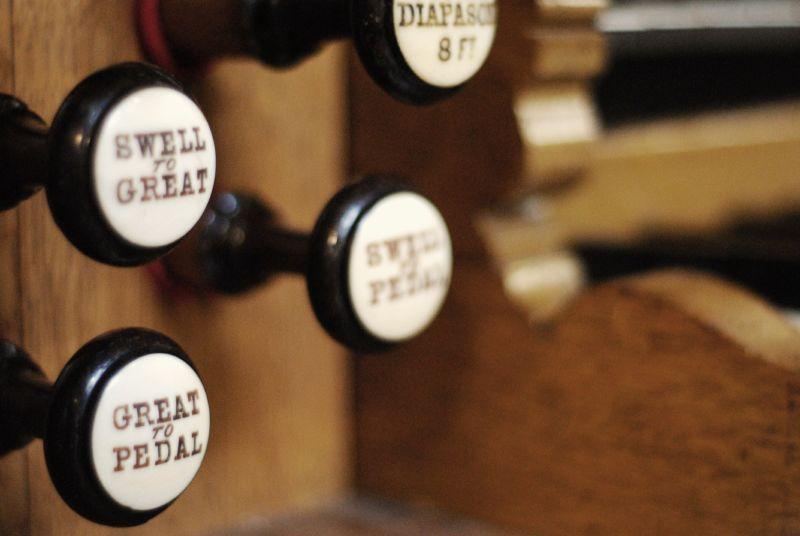 Since the 18th century, the combination of organ with other instrumental ensembles has provided many good vibes.
Program playlist:
J. S. BACH: Sinfonia No. 29 –Columbia Chamber Symphony/Zoltan Rozsnyai, director; E. Power Biggs (1770 Mallon/Eisenstadt Parish Church, Austria) CBS 42646.
MICHEL CORRETTE: Organ Concerto No. 1 in G –Concerto Rococo; Jean-Patrice Brosse (1976 Zwiderski/Cathedral of Saint-Bertrand, Comminges, France) Pierre Verany 793113.
ANDREA LUCHESI: Organ Concerto in F –J.C. Bach Akademie/Ingeborg Scheerer, director; Johannes Geffert (1990 Klais positive/Emanuel Church, Cologne-Rondorf, Germany)Fermate 20002.
GEORG CHRISTOPH WAGENSEIL: Concerto No. 6 in G –SW German Chamber Orchestra/Vadislav Czarnecki, director;Stefan Johannes Bleicher (1733 Vischer/St. Peter & Paul Church, Mössingen, Germany) ebs 6089.
LEO SOWERBY: Classic Concerto –Fairfield Orchestra/John Welsh, director; David Mulbury (1971 Aeolian-Skinner/St. Bartholomew's Church, New York, NY) Marco Polo 8.223725.