10 Oscar-Nominated Films That Should Be on Any Classical Lover's Radar
Monday, February 20, 2017 - 12:00 AM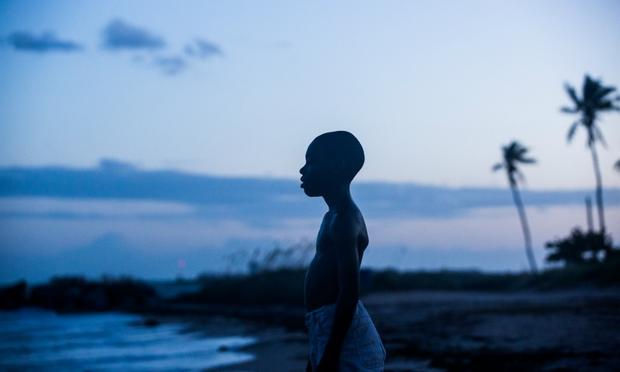 (David Bornfriend/Courtesy of A24)
Of all the big four media awards, it's arguably the Oscars that have the closest connection with classical music. Ironic, considering that the Grammys are literally named for the gramophone, but the classical field represented only eight of the 87 categories at the most recent awards.
But music and movies are inseparable. Seriously, have you ever tried watching your favorite films without musical punctuation? Saying it's "weird" is an understatement.
As far as straight-ahead music goes, there's only one Oscar that's up for grabs — the one for best original score. And so, it only makes sense to start there. Don't worry, we'll get to the other categories.
A few weeks ago we took a close look at the nominees for best original score, but for those of you who missed it, here's a quick recap: Damien Chazelle's La La Land won the hearts of critics faster than Ryan Gosling and Emma Stone magically learned to sing and dance, and leads the pack with a record-tying 14 nominations. Justin Hurwitz's score is up for one of those awards, and its blend of jazz, nostalgia-tinged musical whimsy and lush, dreamlike orchestrations have proved to be a hit with fans.
Hold those gushy feelings close, because they won't be found in the impactful music from Jackie, composer Mica Levi's score is a tense one — quivering strings, uncertain textures and an occasional aural haze demonstrate how powerful simplicity can be. It also makes for choice listening during those pensive, broody moods. Like Jackie, the universally acclaimed Moonlight is also graced with a plaintive score, courtesy of Nicholas Britell. Its defining feature, far and away, is the theme for the main character. As he grows up, so does the short, simple melody that hovers over him throughout the film. During a particularly emotional moment, Britell uses a "chopped and screwed" version of the theme, a smart nod to a hip-hop technique native to the south.
If there were any nomination snubs for best original score, Jóhann Jóhannsson might have the strongest case. Released at around the same time as his most recent solo effort Orphée, the veteran Icelandic composer's score for Arrival has been a point of discussion for its stirring and otherworldly sound, made possible with the talent of vocal ensemble Theatre of Voices.
Listen: Jóhannssohn discusses his score for Arrival on All Things Considered. 
Though it won't have the chance to be recognized for Best Score, Arrival is in the running for Best Picture. It's in the company of films such as Hidden Figures, with an eclectic soundtrack led by Hans Zimmer, Pharrell Williams and Benjamin Walfisch. But of all the films nominated for Best Picture, it might be Manchester by the Sea that provides the most room for classical discussion. While Lesley Barber's score is full of angelic choral music that evokes a deeply religious New England of times past, it's the soundtrack that ups the ante for a harder emotional impact. As Classical MPR's Jay Gabler notes, the soundtrack's heavy reliance on classical music from composers like Tomaso Albinoni and Francis Poulenc, serves as a sort of second score that "speaks for the inarticulate [protagonist] Lee." While there is no award for soundtrack, it definitely makes a musical reading of the film all the more worthwhile.
It's been a bit strange to have these sorts of discussions without mentioning Rogue One: A Star Wars Story, the first film in the franchise not to be scored by John Williams. Michael Giacchino has the distinction of carrying the project and crafted a score that made many nods to the motifs and themes established in previous Star Wars films. Going forward, it will be interesting to see how Disney handles Star Wars' music as it continues to expand its universe on film.
Speaking of Disney, the musical offerings of this year's animated features aren't to be overlooked either. Moana continues the golden musical tradition that stretches back to the company's cell-animation days, with an Original Song nomination for "How Far I'll Go." Pretty far, it seems, but it's taken to the limit with Mark Mancina's heroic orchestrations alongside hopeful songs from Lin-Manuel Miranda and Opetaia Foa'i. The music of Kubo and the Two Strings, from the animation studio Laika (Coraline; Paranorman) is also worth your time. The film was a success and sparked discussion of both the magical brilliance of stop-motion animation and race and ethnicity in Hollywood. While there's no shortage of opinions and insights on the film itself, the score by Dario Marianelli — with its heavy use of a Japanese stringed instrument called the Shamisen — shouldn't go unnoticed. 
The most musical film of all is arguably Joe's Violin, the Best Documentary Short Subject nominee that tells the story of an intergenerational love of music between Holocaust survivor Joseph Feingold and young Bronx violinist Brianna Perez. Feingold donates his old violin — with it's own emotional history — through the WQXR instrument drive. It winds up at Global Leadership Institute for Girls, a school that emphasizes music education from day one. You can watch it for free, courtesy of The New Yorker.
More in:
James Bennett II is a staff writer for WQXR.
The WQXR e-newsletter. Show highlights, links to music news, on-demand concerts, events from The Greene Space and more.