3 Classical Music References in 'Inside Llewyn Davis'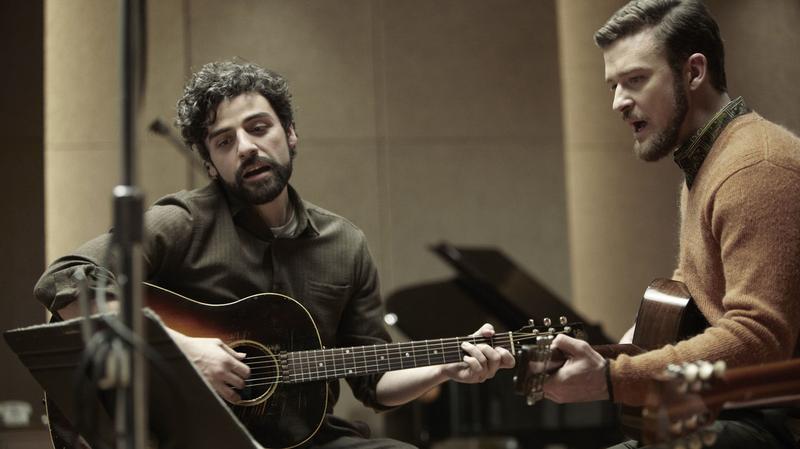 Much has been made of the period-appropriate folk music that runs through "Inside Llewyn Davis," Joel and Ethan Coen's film about a fictional folk singer in Greenwich Village in 1961. But moviegoers may also spot some pointed references to classical music in the script and the soundtrack, which was put together with producer T Bone Burnett. Here are three classical references in "Llewyn Davis," which came up short at the Golden Globes on Sunday night, but is still considered a contender for the Academy Awards next month.
NOTE: This post contains spoilers:
1. The Dinner-Party Harpsichordist
Folk singer Llewyn Davis (Oscar Isaac) arrives at a dinner party on the Upper West Side hosted by Columbia University professor Mitch Gorfein and his wife, Lillian. As a Chopin Ballade plays in the background, Professor Gorfein introduces Davis to his friend Joe Flom (Bradley Mott), a harpsichordist and celesta player who gigs in an early-music ensemble called Musica Antiqua ("I'm a piano instructor most days," he clarifies).
Flom is a recognizable caricature – a bearded academic who spends his days fussing over accents in Purcell and Buxtehude manuscripts. His ensemble was likely modeled after New York Pro Musica Antiqua, one of the first early-music ensembles to gain recognition in the 1950s and early '60s, under the direction of Noah Greenberg. Davis and Flam have an awkward discussion about music, underscoring the gulf between their musical worlds.
2. Mahler's Night Music

Much stranger is a scene involving a snowy highway in the middle of the night and a snippet of Mahler on the car radio. Davis is behind the wheel when suddenly a small animal darts out in front of the car, nearly causing an accident. Providing the soundtrack is the finale of the Fourth Symphony, a setting of the folksong, "Das himmlische Leben" ("The Heavenly Life"). The song describes a heavenly feast for saints – one that takes place at the expense of a few animal friends, including a sacrificed ox and lamb.
3. Mozart and Salieri
One much-discussed scene features F. Murray Abraham, the actor who won an Oscar for playing Salieri in "Amadeus." Here he's Bud Grossman, a heard-it-all Chicago club owner, who sits stonefaced as Davis gives an impromptu audition. "I don't see any money in this," Grossman tells the folksinger afterwards. There's a certain parallel at work: Like Mozart's Salieri, Davis is doomed to be overshadowed by the era's genius that was Bob Dylan, who we encounter late in the film. To underscore the point, a snippet of Mozart's Requiem plays at the beginning of the film.
F. Murray Abraham in "Inside Llewyin Davis" (Courtesy of CBS Films ©2012 Long Strange Trip LLC)