Classical Music Videos to Help Us Chill During the Election
Tuesday, November 01, 2016 - 09:32 AM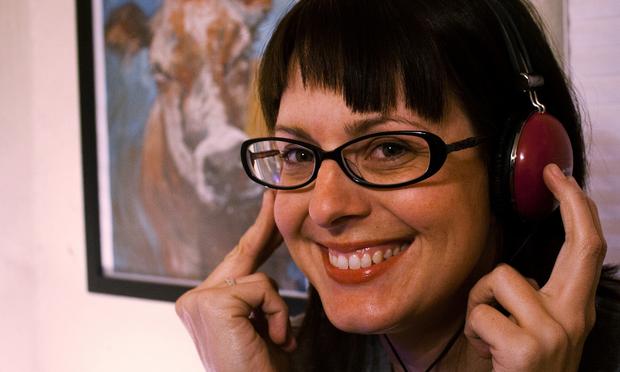 (Will Keightley/Flickr)
Election day is here. And for many it's a time of high anxiety. To help us all cope, we have assembled a list of the best classical music videos that will chill our tempers and calm our nerves. Remember, regardless of whoever wins, we will always have this timeless classical music.
1. Bach: Goldberg Variations (aria)
This is perhaps the first piece of classical music ever written with the intention of relaxing listeners. Bach was commissioned to compose this set of keyboard variations to soothe Count Kaiserling, a prominent diplomat who suffered from insomnia.
2. Einaudi: I giorni
Written more than 250 years after Bach's masterpiece, Ludovico Einaudi's I Giorni is equally pacifying. Its lush strings and burbling piano accompaniment create a sense of transcendent calm that has become a hallmark of New Age music.
3. Dvorak: Symphony No. 9 in E minor, "From the New World": II. Largo
It's no accident that astronauts on the Apollo 11 mission had a recording of Dvorak's magnum opus with them as they landed on the moon. Its iconic, breathtaking second movement perfectly captured the stillness of their landing spot, the "Sea of Tranquility."
4. Fauré: Cantique de Jean Racine
Although it sounds like the work of a seasoned composer, Fauré penned the Cantique de Jean Racine, an arrangement of a hymn by the eponymous playwright, as his submission to a composition contest when he was only nineteen years old. Unsurprisingly, the Cantique's resplendent orchestration and subtle phrasing nabbed first prize, ushering it into the choral canon.
5. Chopin: Berceuse in D-flat
A "berceuse" is a lullaby, traditionally written in 6/8 time to mimic a gently rocking baby cradle. While many composers – including Fauré, Tchaikovsky, and Grieg – have tried their hand at writing them, Chopin's sedate, entrancing composition is considered a paradigm of the form.
6. John Luther Adams: Become Ocean
Become Ocean, recipient of the 2014 Pulitzer Prize for Music and the 2015 Grammy Award for Best Classical Contemporary Composition, has received acclaim from across the musical world for its monumental scale and its ability to make the listener feel as if she is truly adrift underwater. Even Taylor Swift was compelled to give a substantial donation to the Seattle Symphony after hearing their premiere recording of the piece.
7. Mozart: Clarinet Concerto in A: II. Adagio
The Clarinet Concerto, written only two months before Mozart's death, contains one of his most contemplative slow movements. Its placid, restrained theme, which many may recognize from the 1985 film Out of Africa, suggests that Mozart may have experienced a moment of deep inner peace and reflection before his passing.
8. Zipoli: Elevazione
Unlike his Italian Baroque contemporaries, Domenico Zipoli spent most of his life as a Jesuit missionary living in modern-day Argentina. Elevazione – scored for solo oboe, cello, organ and strings – evokes the open skies and rolling plains of his adopted homeland.
9. Debussy: Prelude to the Afternoon of a Faun
The Prelude to the Afternoon of a Faun, inspired by a poem by Stéphane Mallarmé, is perhaps the best example of Debussy's idiomatic harmonic language and colorful orchestral writing. Its opening flute solo, considered radical at the time, sets the stage for a ten-minute sonic  pleasure cruise, which remarkably manages to combine innovation and serenity. 
10.  Part: Spiegel im Spiegel
Pärt wrote Spiegel im Spiegel (German for "Mirror in the mirror") in 1978 to demonstrate his new tintinnabular style. This style, meant to evoke the "ringing of bells," emphasizes simplistic and gradually changing harmonies and rhythms. Beyond being exceptionally beautiful, Spiegel im Spiegel has been praised for being far more accessible than the music of Pärt's minimalist contemporaries.
More in:
Zev Kane is WQXR's Music Coordinator.
The WQXR e-newsletter. Show highlights, links to music news, on-demand concerts, events from The Greene Space and more.