Classical Music's Demise? Slate Column Stirs up Anger on Internet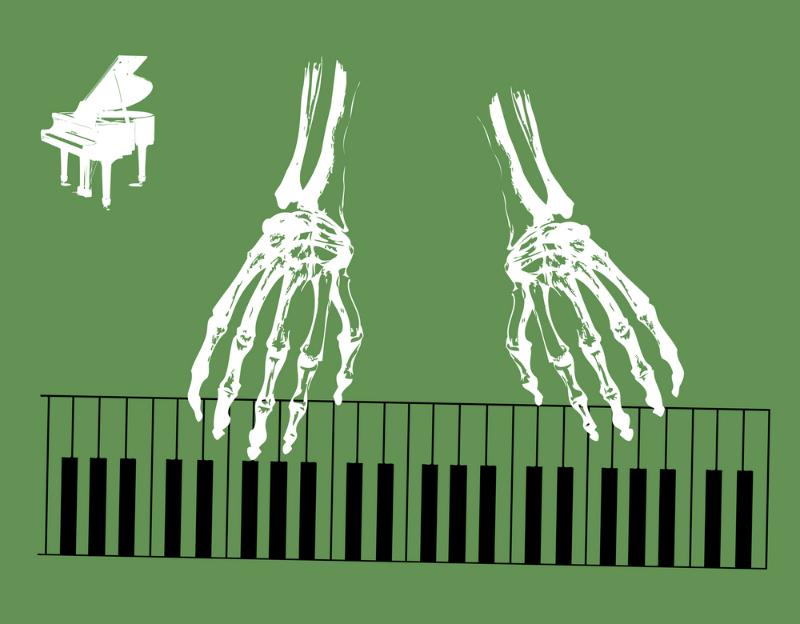 It is a particularly tough assessment of the state of classical music: audiences are dwindling, aging and not being replenished; record sales are declining; classical radio stations are turning to more lucrative formats; public schools are slashing music programs; and media outlets are altogether ignoring (or worse, mocking) the art form.  
Such is the analysis laid out in a recent article on Slate entitled, "Requiem: Classical Music in America is Dead." The author is Mark Vanhoenacker, a widely-published freelance writer whose stories have appeared in the New York Times, Los Angeles Times, London's Independent and other publications.
The article – crammed with audience data along with a provocative headline – was the latest salvo in a longstanding discussion among classical music professionals and audiences about the health of an industry that has certainly seen its share of pockmarks. It came after a year in which New York City Opera filed for bankruptcy and several orchestras grappled with mounting deficits and curtailed seasons.
But while some believe these cases are a systemic disease, others see plenty of healthy indicators, including recent financial successes at the Chicago Symphony, Detroit Symphony and Los Angeles Philharmonic.
Vanhoenacker's article generated a vigorous response, including 600 comments, scores of Twitter comments and several contemptuous rebuttals on blogs. Responders angrily pointed to various achievements in classical music – the rise of non-traditional venues like bars and clubs; the expansion of concert halls in China; Renee Fleming's upcoming national anthem performance at the Super Bowl (though she won't be singing opera arias).
What stirred a particularly strong response was Vanhoenacker's citation of data from the NEA and elsewhere showing declines in audience participation. The New York Observer's Matthew Kassel responds that classical music has long catered to a narrow fan base, and that the genre exists within a troubled music industry as a whole.
"The problem with the Slate piece—Slate pitch?—is that it is disingenuous," wrote Kassel. "Being a musician today, as the music industry as a whole transitions through a rocky period and venues shutter right and left, is hard in general—no matter what style a musician chooses to play."
Reached by e-mail on Friday, Vanhoenacker said he was surprised at the level of vitriol aimed at his story. "It's frustrating, and perhaps I did not make it clear enough in the article, that I am myself a huge fan and supporter of classical music," he wrote. The author added that an editor wrote the headline, and that he never says classical music is currently dead but rather, increasingly marginalized by society.
Marty Ronish, a radio producer for the Chicago Symphony Orchestra, disputes Vanhoenacker's suggestion that classical music was ever financially fit or culturally mainstream. Writing on the blog Scanning the Dial, Ronish argues that "we should question the assumption that classical music was always popular, that music education was always available in the schools, or that previous generations were better at supporting opera companies and orchestras."
Other online commenters seemed to take pride in classical music's niche appeal, untainted by the excesses of pop culture.
But Vanhoenacker believes that classical musicians used to have far greater public currency, appearing on the cover of Time and other publications. He added that many readers who cited evidence that the art form is thriving were drumming up isolated, "emotional" anecdotes. "The NEA data on music participation rates dropping from 4.2 percent to 2 percent is really damning," he said. "And the demographic data on the age of audiences—it's as clear as day."
Still, there are some who insist that Vanhoenacker cherry-picked his facts. Andy Doe, a London-based music consultant, began a lengthy rebuttal by calling Vanhoenacker's article "poorly-researched, badly argued, and, well, wrong."
"When an article touches a nerve, there's usually a good reason," said Vanhoenacker. "And if this article causes institutions and individuals to take stock or to renew their efforts to expand the form's reach in America, then I'd be really happy with that result."