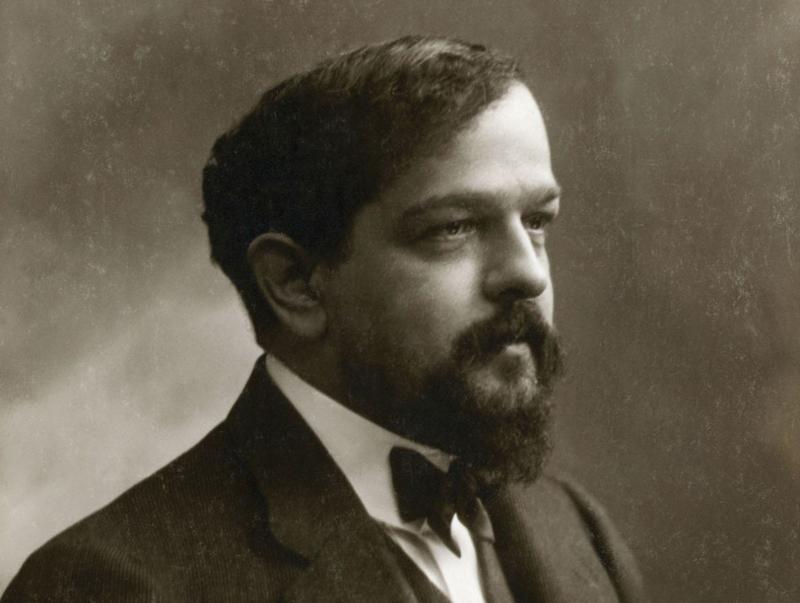 Claude Debussy is often called an impressionist, but he personally despised the term. As his career developed, he became increasingly determined to transcend all categories. He once wrote, "I feel more and more that music, by its very essence, is not something that can flow inside a rigorous, traditional form." On this episode of The Piano in France, host David Dubal explores Debussy's later years and how his brilliantly creative and esoteric mind helped chart a course for 20th century music.
Dubal offers commentary not only on the music, but also the enigmatic and irascible man. He recounts one incident that captures the essence of Debussy's personality: Marcel Proust adored Debussy and threw a party in his honor, however, the composer never arrived. Debussy later explained to Proust, "That's the way I'm made."
The program includes a recording of Debussy performing his "Serenade for a Doll," as well as other vintage recordings from Vladimir Horowitz Walter Gieseking and Arturo Benedetti Michangeli.
Program playlist (all by Claude Debussy):
Serenade for the Doll
Claude Debussy, piano
Pierian
Ballade
Walter Gieseking, piano
RTVE
Etude No. 11 Pour les arpegios composes
Vladimir Horowitz, piano
EMI
Hommage a Rameau
Arturo Benedetti Michelangelo, piano
BBC Legends
Pour le piano Suite, Prelude
Ivan Moravec, piano
Philips
Suite bergamesque, Prelude
William Kapell, piano
RCA Red Seal
Preludes, Book I, Le vent dans la plaine
Friedrich Gulda, piano
Philips
Preludes, Book I, Le vent dans la plaine
Claude Debussy, piano
Pierian
Estampes, Soiree dans Grenade
Alexis Weissenberg, piano
Philips
L'isle joyeuse
Klara Wurtz, piano
Brilliant Classics