Concert to Recreate Rhapsody in Blue Premiere on its 90th Anniversary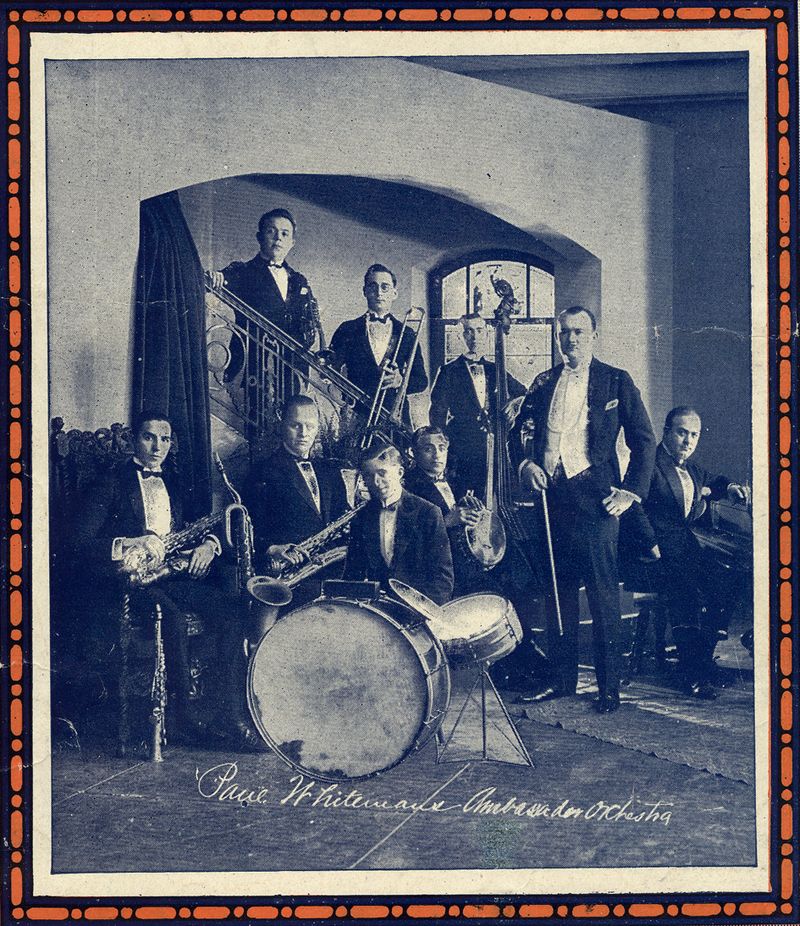 If time travel existed, one popular excursion series would surely be World Premieres! Imagine attending the very first performances of great works of musical art – Mozart's Don Giovanni, Beethoven's Eroica Symphony, or Stravinsky's Rite of Spring. The physicists have some work remaining on that time machine. In the meantime, though, New Yorkers can come very close to that experience this week.
Ninety years to the day after its world premiere, Gershwin's Rhapsody in Blue, along with the rest of the works on that 1924 concert, are being performed Wednesday, February 12, at Town Hall – on the very same block, West 43rd Street, as Aeolian Hall, where the original concert took place. The concert, billed "An Experiment in Modern Music," was the brainchild of bandleader Paul Whiteman, one of the most popular musicians in the United States in the 1920s and '30s.
The recreation is led by Grammy Award-winner Vince Giordano, leader of The Nighthawks Orchestra, whose vintage sound has gained a wider following in recent years from appearances on HBO's "Boardwalk Empire." Giordano said that Whiteman, a classically trained violist before he became a bandleader, "wanted to take pop music and elevate it; he wanted to take jazz and elevate that also, because there was a lot of criticism on jazz. This was like what happened in rock and roll much later. The older people just had a revolt."
Whiteman created a concert designed to showcase the progress of American music, revealing its European and classical influences in works by Rudolph Friml and Victor Herbert, and the sounds of ragtime and nascent jazz in syncopation and the novel grouping of saxophones, brass, and a rhythm section of tuba, banjo, and drums.
Conducting Wednesday's concert is author and educator Maurice Peress, who, three decades ago, began to reconstruct the music played by Whiteman's Palais Royal Orchestra. Peress says that, in the Rhapsody, "all of that material is suddenly swept into a work of art by Gershwin." Whiteman commissioned the piece from Gershwin, who, as Giordano and Peress tell the tale, almost forgot to write it. He got help in the orchestration from Whiteman's pianist and arranger Ferde Grofe, who understood the skills of Whiteman's musicians, and could help Gershwin finish the piece in time.
Even so, Gershwin didn't finish the score in time for the conductor to see every note to be played. At one point in the manuscript, Peress reports, Gershwin wrote, "Wait for nod," meaning a nod of Gershwin's head signaling Whiteman to bring the band back in. The famous clarinet glissando that opens the Rhapsody was also not in Gershwin's score; it was an addition by Ross Gorman, Whiteman's prodigiously talented reed player. Gorman was so talented that, 90 years later, it will take two musicians to play the parts Gorman covered in 1924.
The Whiteman sound is beyond old-fashioned to our ears, accustomed as they are to electronic instruments and a couple of generations of rock and roll. But in 1924, the "Experiment in Modern Music" was a daring step. And it's about as close as we can get to traveling back in time to see the world premiere of a work whose popularity, 90 years later, shows no sign of decline.
A Celebration of Paul Whiteman's Historic 1924 Aeolian Hall Concert takes place Wednesday, February 12 at 8 P.M. at The Town Hall. Two pianists are featured: Ted Rosenthal is the Rhapsody in Blue soloist, and Jeb Patton will recreate works originally performed by Zez Confrey, a novelty piano virtuoso whose name appeared above Gershwin's in the 1924 concert program.