The Crossing and the International Contemporary Ensemble's 'Seven Responses'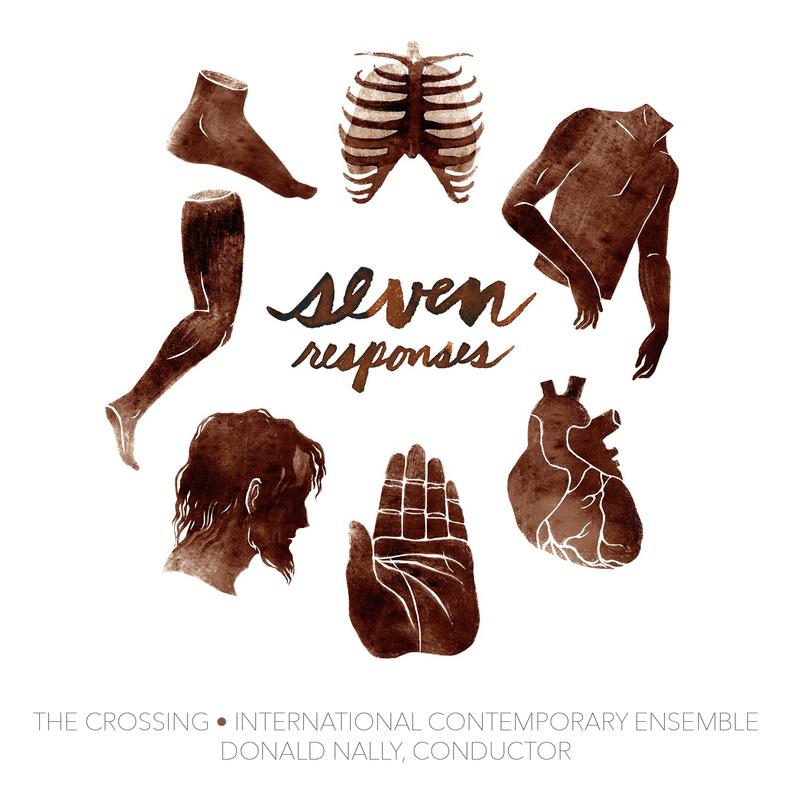 Any record that pairs The Crossing with the International Contemporary Ensemble is virtually guaranteed to be a new-music lover's dream. ICE is one of the most remarkable little orchestras in the country, and not just among specialists in contemporary repertoire: they're a collection of virtuosi and a tightly unified ensemble that also happens to commission and perform music from a spectacular range of living composers. The Crossing, under conductor Donald Nally, is a chamber choir that manages to generate the power, range, blend, and accuracy of a symphony orchestra.
But Seven Responses is not just any record. A double-length answer to the Membra jesu nostri, Baroque composer Dieterich Buxtehude's meditation on the body of Christ, this tenebrous collection of seven new cantatas offers a startlingly broad survey of contemporary composition.
The album is characterized by a mournful stillness, as piece after piece seems to struggle against the passage of time itself with a sheer, glacial slowness of motion. Hans Thomalla's I come near you and Anna Thorvaldsdottir's Ad genua/To the knees seem to time-stretch, passing Baroque dissonances into collisions of ear-bending drones; Dog Days composer David T. Little's dress in magic amulets, dark, from My feet evokes the sludge of doom metal with acoustic voices and instruments.
Pelle Gudmundsen-Holmgreen's Ad cor stands out—mercurial, facetious and cynical, yet oddly moving—stands out from the earnest program, as does the dense dramatic cantata, Common Ground, by the American composer Lewis Spratlan.
The ethereal My soul will sink within me, by the Latvian composer Santa Ratniece, pushes the choir to its limits over the course of one long, sweeping movement, while To the Hands, by Spratlan's fellow Pulitzer laureate Caroline Shaw, offers an intense intimacy. With its short loops of material and subtle shifts of tone, it sounds almost private, like a bedroom demo recording extrapolated to majestic proportions—but it also, like so much of the music on this album, suggests a deep understanding and appreciation for the solemn 17th-century cycle that inspired it.
The Crossing / International Contemporary Ensemble: Seven Responses
Innova Recordings | Released Feb. 3 

This audio is no longer available.