Alfred Schnittke's Piano Music and Crushingly Unhappy End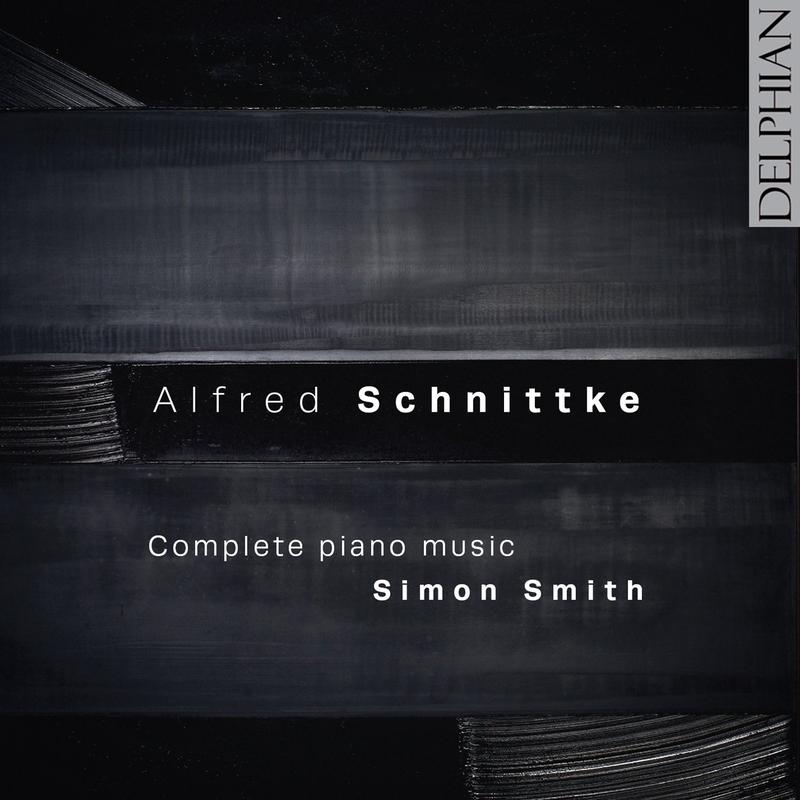 Simon Smith's new collection of Alfred Schnittke's complete piano music offers a harrowing portrait of the composer—a sort of musical biography with a crushingly unhappy end.
Schnittke's music is a balancing act at the edge of a great, dark abyss. In the playful moments of his youth, he seems to be juggling fragments of melody and harmony before tossing them over the edge, while in the bleaker passages of his later years, he seems to be in danger of losing his balance entirely and tumbling into chaos and nothingness.
In his last decade and a half, Schnittke suffered a series of strokes that dragged him closer and closer to that abyss before pulling him under entirely. Those who knew him personally say that he underwent an emotional transformation in those years, as his spirit was gradually consumed by the illness that would finally take his life.
Smith opens his survey of Schnittke's piano music with a disc of Schnittke's sonatas—late, harrowing masterworks from the biography's grim, penultimate chapter. The music constantly threatens to disappear entirely, either into silence or into dense, noisy tone-clusters. The cycle begins in utter desolation and ends up someplace even more disturbing. Each of these sonatas is wrenching; three of them in a row is positively exhausting, though Smith manages to render their emotional power without tipping into bathos.
After all of this, the shorter works rounding out the collection come as a relief. Much earlier works, they offer a glimpse of a younger, more energetic Schnittke, from his student days, to his experiments with serial technique, to more recognizably Schnittkean stylistic games.
Among the pieces brought together on this second half of the program are the Homage to Igor Stravinsky, Sergei Prokofiev and Dmitri Shostakovich—a sparklingly clever miniature for one piano, six hands(!), recorded here with Richard Beauchamp and John Cameron—and a series of humorously anachronistic cadenzas for Mozart piano concertos. The generous helping of rarely recorded miniatures adds up to a set of far lighter appendices to the sonatas—those severer, more substantial works that dominate the album.
This audio is no longer available.