Phil Kline
Danish Composer Per Nørgård Wins $200,000 Prize from New York Philharmonic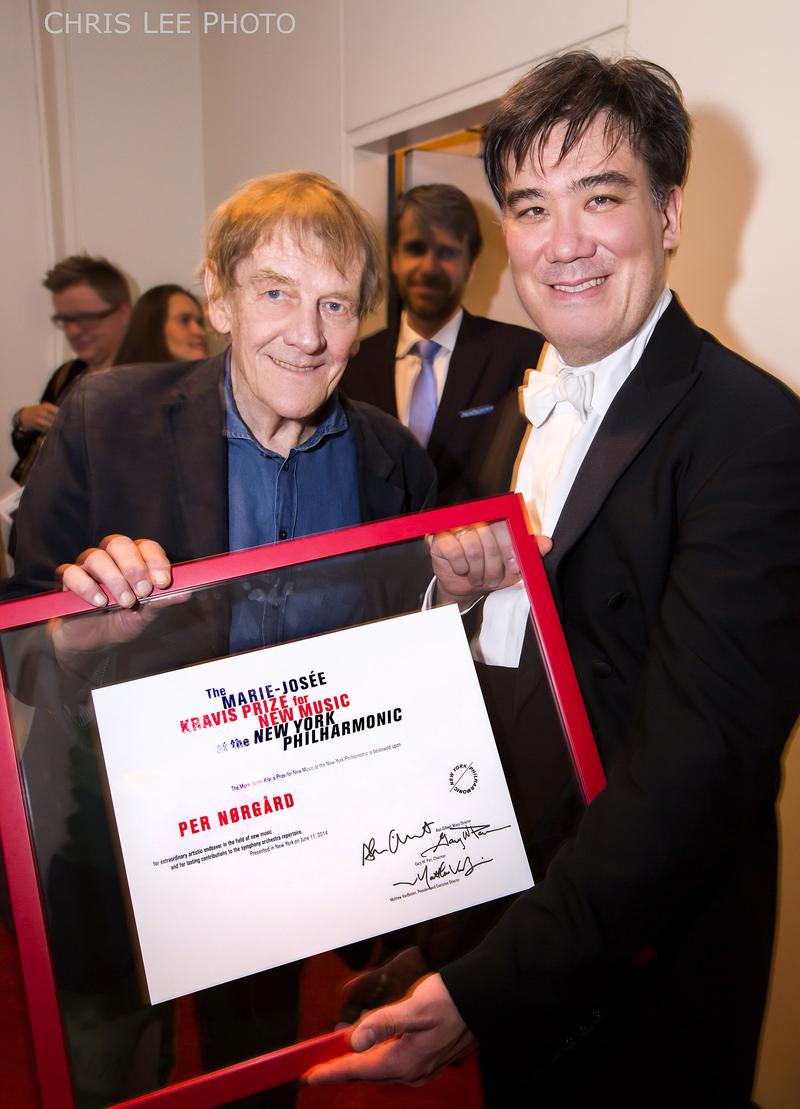 Composer Per Nørgård received a hefty prize from the New York Philharmonic on Wednesday: a $200,000 cash award, a commission to compose a new work for the orchestra, and two other future performances of his sweeping, intricate music that has led him to be called one of the most prominent Danish composers alive. 
The Philharmonic's Marie-Josée Kravis Prize for New Music is presented every two years, Nørgård being the second recipient after the late French composer Henri Dutilleux. The award is chosen by a selection committee that includes the orchestra's music director Alan Gilbert, its composer-in-residence Christopher Rouse, composer/conductor Esa-Pekka Salonen and others, according to the New York Times. 
Nørgård, while widely performed in Europe, isn't heard too often in the United States. He has completed eight symphonies, the third of which will be performed by the Philharmonic in their second Biennial series in 2016. Another piece of his will be performed next year as a part of the orchestra's CONTACT! series of new music. 
 So, what does Nørgård music sound like? Tune in Thursday at 1 pm with host Phil Kline to find out. Selections will include the recent world premiere recording of his Symphony No. 8 with the Vienna Philharmonic, along with others works for choir, piano and orchestra.
Check out this video of Nørgård's Remembering Child for cello and orchestra, performed by the Athelas & Aarhus Sinfonietta and Jakob Kullberg on cello: 
Hear Nørgård's Symphony No. 3, composed between 1972 and 1975: