A Day in the Life: Sandbox Percussion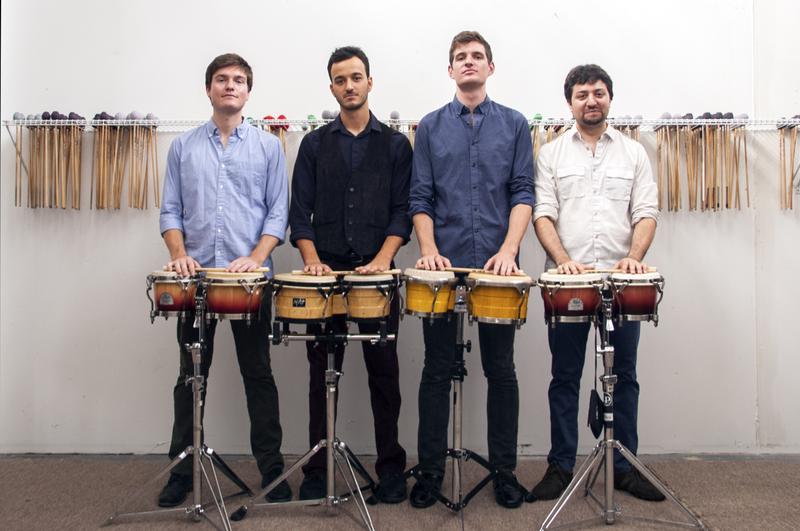 How do artists refresh and maintain their creative lives? Every week, one of our favorite artists will take over our Instagram to reveal his or her favorite forms of downtime and/or preparation. We then compile the takeover into a web feature for you! Follow the takeovers live on our Instagram account and catch the write-up from the latest feature below.
Brought together by their love of chamber music and the simple joy of playing together, Sandbox Percussion seeks out compelling collaborations with composers and performers.
Together, Jonathan Allen, Victor Caccese, Ian Rosenbaum, and Terry Sweeny have premiered works by Robert Sirota, Amy Beth Kirsten, Tonia Ko, David Crowell, Thomas Kotcheff and Alex Weiser, to name a few. Check out Sandbox Percussion's favorite jams in the car, on the stage and on the plate.
April 10, 2017 – 11:53 am:
Sandbox Percussion is in Nashville today performing at Vanderbilt University. Prepping with some Dirty Projectors. 
1:54 pm:
Soundchecking Chris Cerrone's Goldbeater's Skin at Vanderbilt's Blair School of Music. Tonight is our first performance!
5:35 pm:
Sandbox Percussion says eat your veggies! That's what we do when nice people cook for us. 
10:38 pm:
Had such a great time in Nashville hanging with JiHye Lee and the percussionists of the Blair School of Music! Thanks Q2 Music for letting us take your insta today!