A Day in the Life: Sarah Kirkland Snider
Friday, October 07, 2016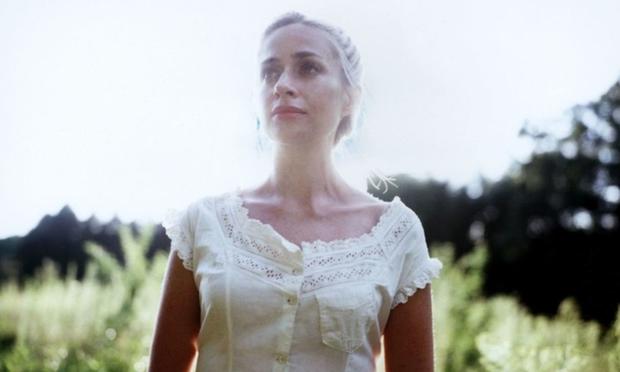 (Willy Somma)
Living Music. Living Composers.

More

Recommended Links
How do artists refresh their creative lives? Every week, one of our favorite artists will take over our Instagram to reveal his or her favorite forms of down-time. On Monday, Q2 Music compiles the takeover into a web feature. Follow the live takeovers on our Instagram account and catch the write-up from the latest feature below.
Princeton-based composer Sarah Kirkland Snider also serves as a Co-Director of New Amsterdam Records. She has collaborated with Roomful of Teeth, yMusic, and the San Francisco and Detroit symphonies to name a few. In between score revisions and mobile office meetings, Sarah discovers home-made toilet paper sculptures and is asked one of life's greatest mysteries: "Mommy? What does Yoda look like when he's naked?" 
11:20 am:
Good morning beautiful people! Sarah Kirkland Snider here for a #q2takeover. Gonna walk you through a typical day. So most mornings are an insane mad dash to get our kids ready for school. I am not a morning person so in addition to coffee I need music to wake me up and kick me in the ass. This week it was: Marcos Balter's 'Violin Concerto,'  Tansy Davies's 'Neon,' Beethoven 7, and Beyonce's 'Countdown.' Here we are walking to school, Mama Sherpa carrying their backpacks.

12:55 pm:
On a good day, I'll get to spend most of my time sitting in front of a screen like this. Here I'm revising my orchestral piece, 'Something for the Dark.' I've been on a major revision kick lately; I've revised 9 pieces in the past 6 months. Many of my composer friends don't believe in revising ("save it for the next piece!" they say), but if something about a piece doesn't sit right with me, it's hard for me to let it have another performance without going back under the hood. Right now, though, I really should be working on three other things, so this might also technically count as #procrastination.

2:20 pm: 
This is a mobile office meeting with my colleagues at New Amsterdam Records. We used to have a gnarly/awesome warehouse space in Red Hook, but it never bounced back from Hurricane Sandy in 2012. So now our office is Google Hangouts. I feel so lucky to work with this crew; they're some of the finest (and hardest-working) humans I've ever met. Here my co-AD and dear friend Judd Greenstein says something undoubtedly insightful and eloquent, looking something akin to an air-traffic controller, Roman orator, or 70s police detective. #playlist: Umbabarauma by Jorge Ben Jor.
3:30 pm: 
Collaborating with performers is one of the most rewarding parts of being a composer. I'm always a nervous nellie but I always learn something new, and remembering that humans are on the other side of your score is so important. Here's a bit from a rehearsal I had the other day with the luminous, wonderful cellist Caitlin Sullivan on a piece I wrote ten years ago called 'The Reserved, the Reticent.'
5:00 pm: 
Our kids frequently leave the toilet paper in homage to Crumb's Makrokosmos. 
5:30 pm: 
One day this summer I was sitting in the backyard working and took a break to listen to Andrew Norman's piece for solo violin, Sabina. I found this later on my phone. My best guess is that I was absent-mindedly sliding my iPhone back and forth on the placemat/table and it started recording. Something about the colors and glimpses of wood slats and cobwebs, together with Andrew's sublime music, make this one of my favorite things ever. (Clara Kim, violin.)

7:34 pm:
This is how the meme's supposed to work, right #ILookLikeAComposer #Philomelope
9:38 pm:
Alright, kids are to bed and I'm ready to get a couple more hours of work in. Tonight we finished watching Return of the Jedi. Bartok's Concerto for Orchestra is all over John Williams's score in the most fascinating of ways. Anyway this was the moment when my daughter, 5, said "Mommy? What does Yoda look like when he's naked?"

10:22 pm:
Composers throwing shade. A pastime for the ages. #punylittledwarf

11:08 pm:
Thinking about the importance of community for musicians. It's dearly important to me and central to my work, and this is true for so many of my friends. Q2Music does so much incredible work to support, connect, and grow our community of musicians and listeners. Thanks for all you do, Q2! 💜 PS love you girls
11:36 pm:
...And, my center of gravity. And on that note, I'll sign off. Thanks for letting me hang today, Q2Music! You've been lovely.

More in:
The WQXR e-newsletter. Show highlights, links to music news, on-demand concerts, events from The Greene Space and more.