Soprano to Soprano, with Deborah Voigt and Diana Damrau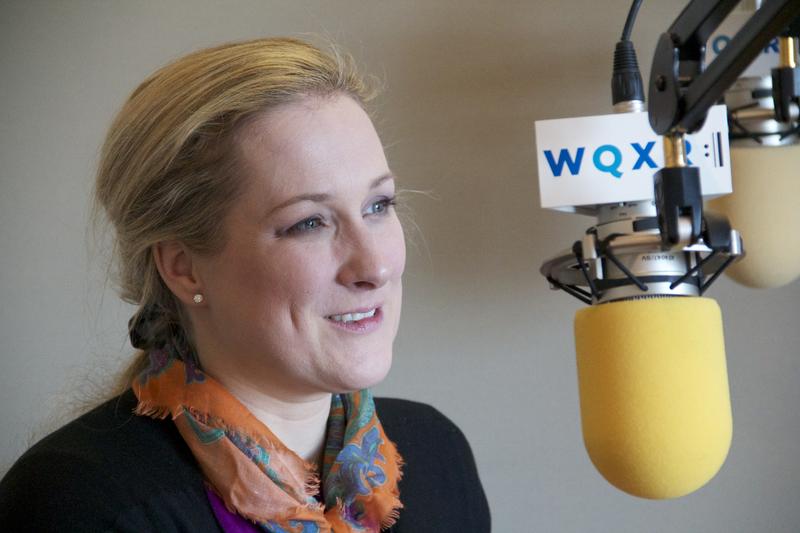 This Saturday at 12:30 pm on WQXR, guest host Deborah Voigt has a tête-à-tête with soprano Diana Damrau about vocal color, career choices and singing "My Fair Lady" in German.
Consider this an afternoon with the girls. These sopranos share insights on the music of Richard Strauss, and Damrau remembers her Met debut when the overwhelming audience applause made her realize, "They like me!" Tune in for a fun half-hour of music and talk.
Is Operavore an integral part of your week? Show your support by liking us on Facebook and following us on Twitter.
Playlist:
Lerner and Loewe My Fair Lady "Wäre det nich wundaschen?" ("Wouldn't it be loverly?")
Royal Liverpool Philharmonic Orchestra; David Charles Abell, conductor; Diana Damrau, soprano
Erato 60266
Wolfgang Amadeus Mozart Die Zauberflöte, K 620 "Der Hölle Rache"
Le Cercle de l'Harmonie; Jérémie Rhorer, conductor; Diana Damrau, soprano
Virgin Classics 95250
Richard Strauss "Morgen!" Op. 27, No. 4
Munich Philharmonic Orchestra; Christian Thielemann, conductor; Diana Damrau, soprano
Virgin Classics 628664
Franz Liszt "Freudvoll und Leidvoll," S 280
Diana Damrau, soprano; Helmut Deutsch, piano
Virgin Classics 0709282
Rodgers and Hammerstein South Pacific "I'm in Love with a Wonderful Guy"
Royal Liverpool Philharmonic Orchestra; David Charles Abell, conductor; Diana Damrau, soprano
Erato 60266