Dedicated Proponent of Music for Cello Goes All New in 'Crossings'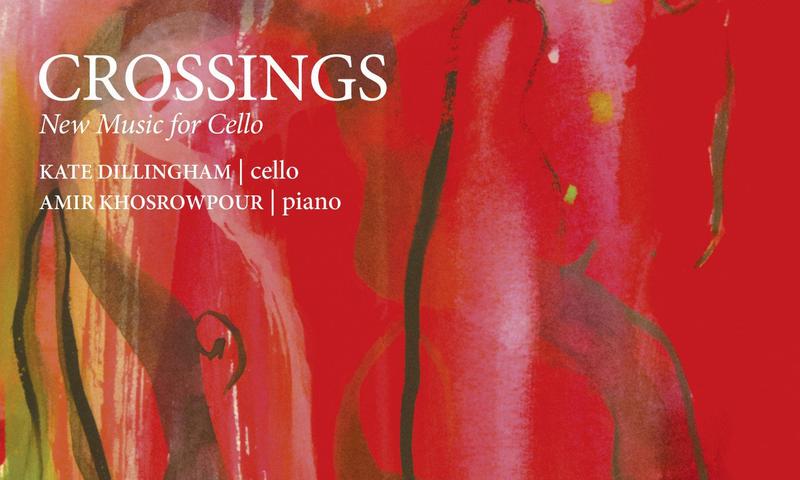 In a world where performers often find themselves gravitating towards a temporal niche, cellist Kate Dillingham is somewhat rare as a declared proponent of music she feels strongly about, regardless of when it was written; she has performed and recorded music ranging from Haydn to Higdon.
Major career achievements to date include solo appearances and recordings with orchestras such as the Moscow Symphony Orchestra, the St. Petersburg Orchestra and the St. Petersburg Philharmonic, as well as the commissioning of over 60 new works for cello. "Crossings: New Music for Cello," Dillingham's fourth album, features a line-up of new music for both solo cello and cello/piano duo.
One stand-out track on the album is Yuan-Chen Li's Tiang Jing Sha (Shivering Winds, Serene Sky), in which Dillingham performs a virtuosic and colorful cello line as accompaniment to her own singing. Her airy and melodious voice achieves a ghostly, eerie effect that pairs beautifully with Li's timbral shifts. Another highlight is Federico Garcia de Castro's Chemins: The Episodes and Aria for Solo Cello. Dillingham performs the explosive and complex work with energy and precision, bringing out the contrasting characters of Garcia's writing with apparent ease.
The final track on the album, Jonathan Pieslak's Bhakti 4 'Atma Shatakam', lends the album a meditative and relaxing aftertaste. After over an hour of music that runs a wide spectrum of tonality, it feels good to finish with a drone.
This album showcases nine very different living composers at varying stages of their careers. Dillingham and pianist Amir Khosrowpour do an admirable job of transitioning between these distinct voices, giving life to these new additions to the cello repertoire. 
"Crossings: New Music for Cello"
Furious Artisans | Released Feb. 10
This audio is no longer available.