Metropolitan Opera
'Der Rosenkavalier,' a Strauss Classic, Is Your Final Met Opera Radio Broadcast of the Season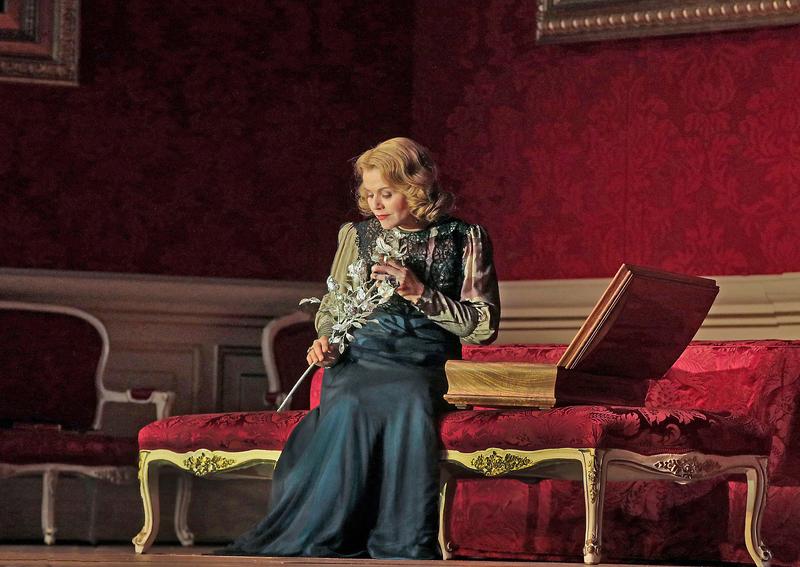 This is a bittersweet weekend for two reasons. It's the final Metropolitan Opera Radio Broadcast of the year, and it's Renée Fleming's final performance before stepping away from several roles that have defined her career over past few decades. This broadcast of Strauss' Der Rosenkavalier is one you certainly don't want to miss, so be sure to listen in this Saturday at 12:30 pm.
For Fleming's final performance, she sings the role of the Marschallin, the 32-year-old wife of the Field Marshall, who wrestles with ever-sweeping hands of time. She is having an affair with a young man half her age, but is plagued by the reality of the outcome of such an unsustainable relationship: Her lover, Octavian, will one day grow into his own, and leave her for someone younger.
Though considered a comic opera — Octavian does run off with the love of his life, to the approval of the Marschallin — Hugo von Hofmannsthal's libretto deals with themes central to us all, namely the fleeting nature of time and love.
Cast:
Conductor: Sebastian Weigle
Marschallin: Renée Fleming
Octavian: Elīna Garanča
Sophie: Erin Morley
A Singer: Matthew Polenzani
Faninal: Markus Brück
Baron Ochs: Günther Groissböck