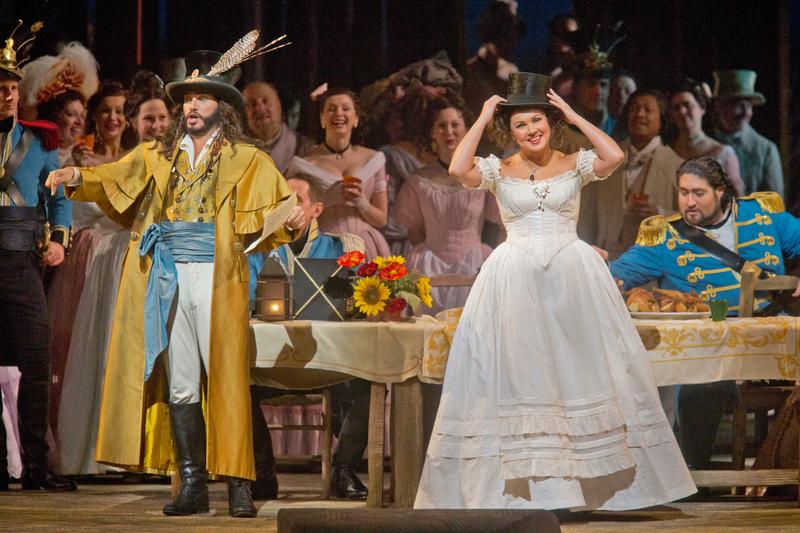 This Saturday at 1 pm Anna Netrebko stars as the adorable Adina in L'Elisir d'Amore.
In Bartlett Sher's charming version of this comedic opera, Anna Netrebko's voice shines. The story surrounds Nemorino's attempts to win Adina's affection before she marries the renowned Sergent Belcore. Using a love potion of Isolde and Tristan proportions, Nemorino tries to woo Adina and the result is pure folly.  
Maurizio Benini conducts the Metropolitan Opera production, featuring Ramón Vargas as Nemorino, Nicola Alaimo as Belcore, and Erwin Schrott as the love potion vending doctor.
Cast:
Conductor: Maurizio Benini
Adina: Anna Netrebko
Nemorino: Ramón Vargas
Belcore: Nicola Alaimo
Dulcamara: Erwin Schrott