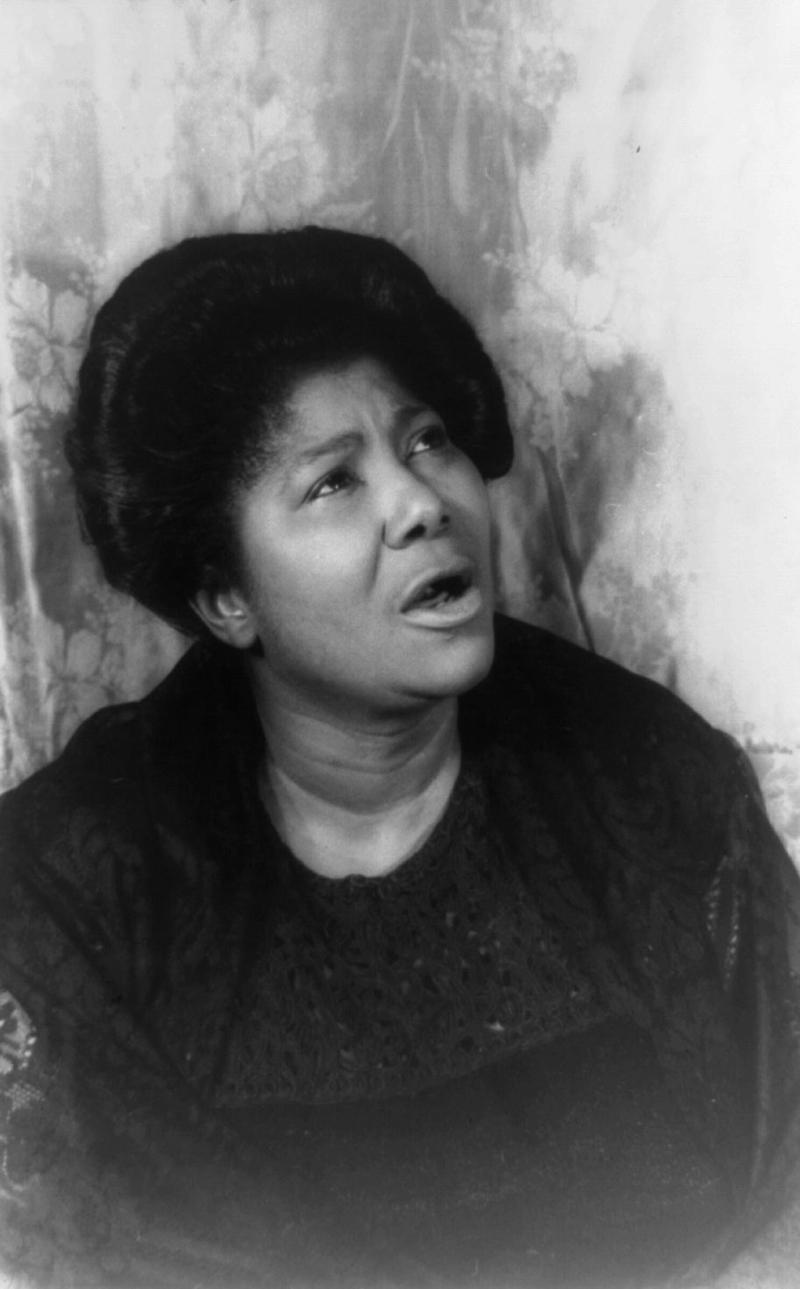 Mahalia Jackson grew up in New Orleans, Louisiana in the 1920s. After beginning her singing at Mount Mariah Baptist Church, she moved to Chicago where she began recording gospel songs. Her entire professional career evolved around religious music and she said that she sang gospel music because it "made her feel good." She also told writer Laurraine Goreau, "Don't make me no saint, baby!"
A century earlier, Anton Bruckner was born in Ansfelden Austria. He grew up playing organ in a Catholic Church. He led a life of absolute celibacy and complete religious devotion. Bruckner once said: "God has chosen me from thousands and given me, of all people, this talent." He composed more than 70 sacred works.

This week's show features music by the contrasting spirits of Jackson and Bruckner. We also hear the choral music of Henryk Gorecki, a post-Easter salute by Thomas Kerr, and a children's camp song filtered through the imagination of Charles Ives. William Grant Still's Sunday Symphony is on the program and Wu Han and David Finckel round out the show with Leos Janacek's Fairy Tale.