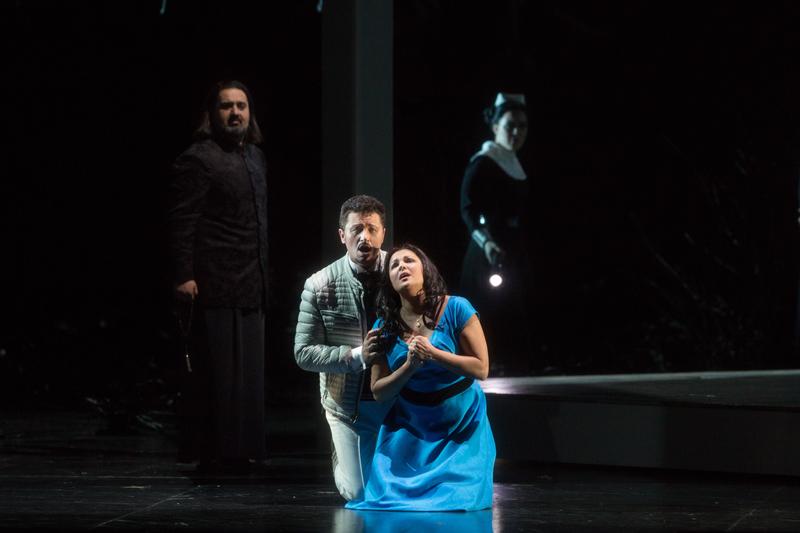 Join us at 12:30 pm to hear the Metropolitan Opera's double bill of Iolanta and Bluebeard's Castle. Both operas have Valery Gergiev at the podium and Mariusz Trelinski directing.
In the one-act Tchaikovsky opera, Anna Netrebko takes the title role of Iolanta; Piotr Beczala, plays the love interest that helps the princess gain vision through love; and Aleksei Markov continues his run at the Met as Iolanta's unwilling betrothed. Baritone Elchin Azizov and bass Ilya Bannik make their debut season – the latter taking over Alexei Tanovitski's role as King René.
In Bartok's opera, Mikhail Petrenko plays the dark Bluebeard; Nadja Michael, plays unsuspecting and curious wife, Judith. Trelinski's production of Bluebeard's Castle plays on the dark physiological elements of the opera, with its use of computer graphics, as Judith goes through every room.
Casts:
Iolanta
Conductor: Valery Gergiev
Iolanta: Anna Netrebko
Count Tristan Vaudemont: Piotr Beczala
Robert: Aleksei Markov
King René: Ilya Bannik
Ibn-Hakia: Elchin Azizov
Bluebeard's Castle
Judith: Nadja Michael
Bluebeard: Mikhail Petrenko