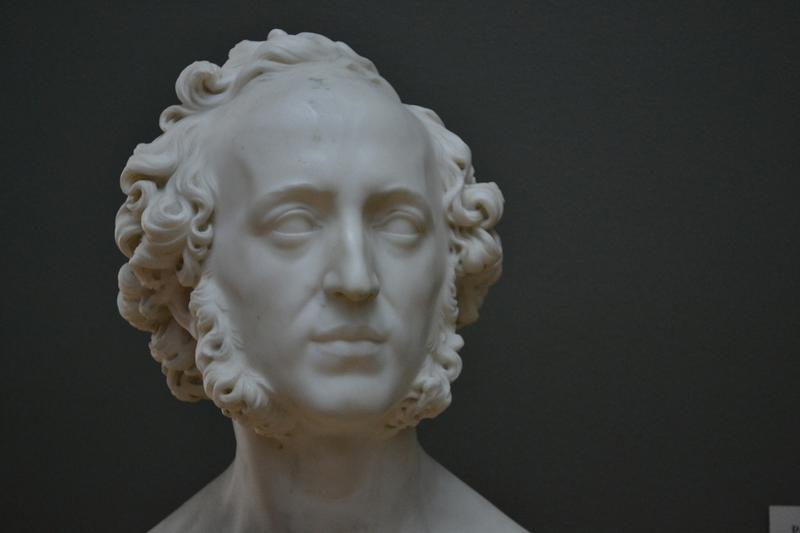 'Frühlingslied' ('Spring Song')
Felix Mendelssohn
Daniel Adni, piano
Available on Arkivmusic.com
Among all the great works written by Felix Mendelssohn are five dozen piano pieces with sort of a weird title: Songs Without Words. Now, is that some kind of game of fill in the blank? If they're without words, why not put words to them? Well, it turns out that Mendelssohn answered that question.
In a letter, Mendelssohn said that some people complain that music is unclear to them; they don't understand its meaning, and words would make the meaning clearer. But Mendelssohn said this: "What the music I love expresses to me, is not too indefinite to put into words, but too definite." (Pretty deep!) Something to think about, though – a meaning too definite to put into words.
Now, the most famous of Mendelssohn's Songs Without Words, does have, at least, a title: "Frühlingslied" ("Spring Song"). And you know this song, too. You've heard it a million times in cartoons and movies, but it's almost always used to make fun of something. The tune has become a joke, a cliché, and I think that's unfair. I think this "Spring Song" deserves a little reprieve. So here's the whole thing. And as you listen, put aside whatever silly images come into your head, and just let the song be itself. And maybe the definite, wordless meaning will be as clear to you as it was to its composer. This performance is by pianist Daniel Adni.
Episodes of My Classical Podcast are available for download through the WQXR App. Download it for IOS and Android Devices.
How to use the WQXR App.
This recording is provided courtesy of Warner Classics/Erato