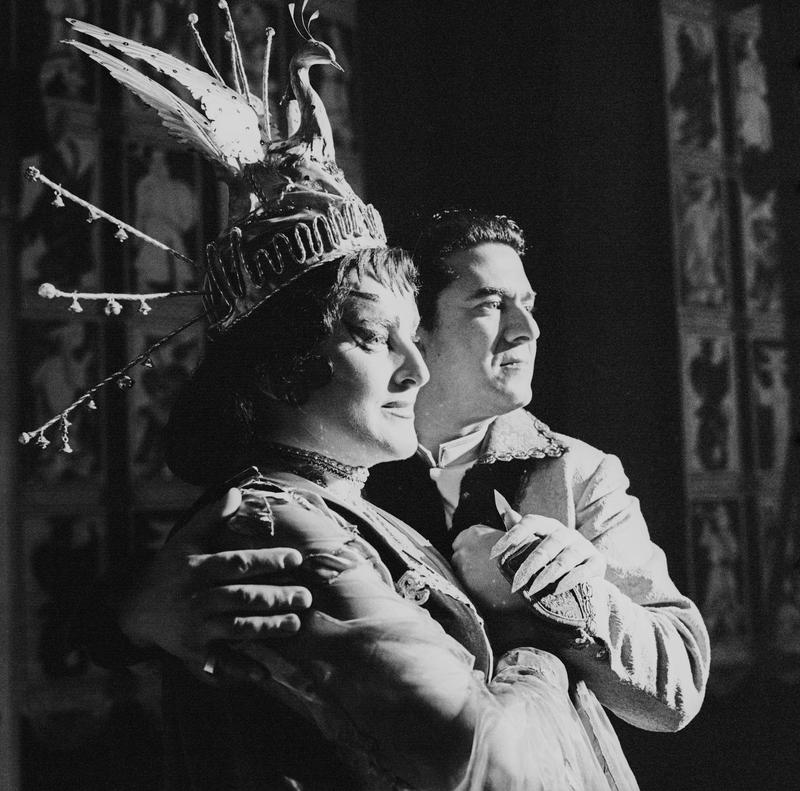 Dramatic and Wagnerian sopranos are the long distance runners of opera. They have the stamina to withstand the longest opera and the power to soar over the largest orchestra. They play lofty goddesses and mortals of deep passion. These are women to be reckoned with.
This week, host Debbie Voigt illustrates the difference between dramatic and Wagnerian sopranos with excerpts by Kirsten Flagstad, Helen Traubel, Astrid Varnay, Martha Mödl, Rosa Ponselle and others in works by Wagner, Richard Strauss, Puccini and Verdi.
The program also features a tribute to the late Magda Olivero.
Program playlist:
Götterdämmerung: "Immolation Scene"
Richard Wagner
Kirsten Flagstad, soprano
San Francisco Orchestra
Edwin McArthur, conductor
RCA 7914-2-RG
Die Walküre: "Hojotoho!"
Richard Wagner
Helen Traubel, soprano
Uncredited Orchestra
Ernst Knoch, conductor
Preiser Records WWV 86B
The Flying Dutchman: "Traft ihr das Schiff"
Richard Wagner
Astrid Varney, soprano
Austrian Symphony Orchestra
Hermann Weigert, conductor
Preiser Records
Parsifal: "Ich sah das Kind"
Richard Wagner
Martha Mödl, soprano
Bayreuth Festival Orchestra
Hans Knappertbusch, conductor
Archipel-Walhal
Turandot: "In questa reggia"
Giacomo Puccini
Birgit Nilsson, soprano
Franco Corelli, tenor
Chorus and Orchestra of Rome Opera
Francesco Molinari-Pradelli, conductor
Angel/EMI 65163
La forza del destino: "Pace, pace, mio dio"
Rosa Ponselle, soprano
Uncredited orchestra
Rosario Bourdon, conductor
Recorded 1/23/24
BMG 09026-61580-2
Tannhauser: "Dich teure halle"
Richard Wagner
Deborah Voigt, soprano
Bavarian Radio Symphony
Sir Richard Armstrong, conductor
EMI Classics 243-5-57681-2
Madama Butterfly: "Un bel di"
Giacomo Puccini
Renata Tebaldi, soprano
Orchestra of Santa Cecilia Academy, Rome
Tullio Serafin, conductor
London 467466
Aida: "Ritorna vincitor!"
Giuseppe Verdi
Leontyne Price, soprano
London Symphony Orchestra
John Alldis Choir
Erich Leinsdorf, conductor
RCA 6198
La Wally: "Ebben ne andrò lontana"
Alfredo Catalani
Magda Olivero, soprano
Orchestra of RAI
Ferruccio Scaglia, conductor
Radio concert broadcast, 1958
Cetra CDMR 5024