Edgard Varèse: Another Cutting-Edge Composer Over 130
Thursday, February 11, 2016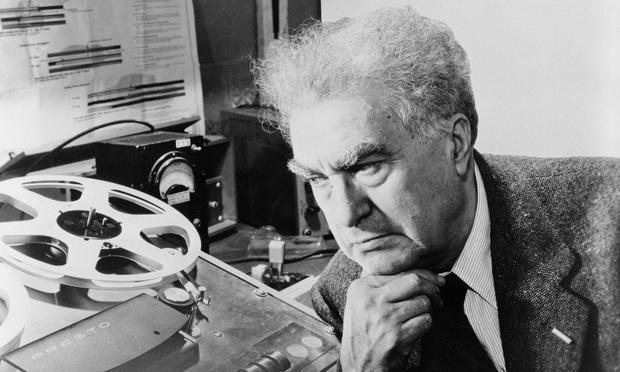 (Publicity Photo)
Living Music. Living Composers.

More
Listen to this episode of Phil Kline on Thursday, Feb. 11 from 11 am to 1 pm; Phil Kline repeats weekday evenings from 7 pm to 9 pm.
Every now and then it occurs to me: Edgard Varèse! Such explosive sounds and impulses, like forces of nature, with as much visionary energy as ever existed in one composer... and hair to match! Born one year after Stravinsky, Varèse wrote his massive early tone poem Amériques in obvious homage to The Rite of Spring, and yet it sounds like the work of a composer from a generation or two later. Well, not really. It doesn't sound like the work of anyone else. In fact, it's only now, in the kinetic frenzy of a piece by Andrew Norman, or a sinuous soundscape by Anna Thorvaldsdottir, that I feel like the threads of Varèse's influence are being picked up.
Varèse was born in Paris, but moved to New York in 1915 and spent most of the rest of his life there. At the time of Amériques, he lived in Harlem, and described how his view of buildings and rivers at night influenced him. When I first moved to New York, I lived uptown with a similar view and, yes, I listened to Amériques, while watching the boat lights in the distance. It was uncanny, the sense of wild fascination, beauty and danger communicated by the music.
Arcana, his other orchestral blockbuster, is even more fierce and explosive, shedding all hints of langour in favor of sheer dynamism. Then, of course, there is Ionisation, the first great all-percussion masterpiece, and the iconic Poème électronique, designed for Le Corbusier's Philips Pavilion at the 1958 Brussels Worlds Fair. At the age of 74, Varèse was still cutting edge. And, truly, he still is now.
Amériques:
Poème électronique:
Here is Varèse, the silent film actor, poisoning someone: 
The WQXR e-newsletter. Show highlights, links to music news, on-demand concerts, events from The Greene Space and more.