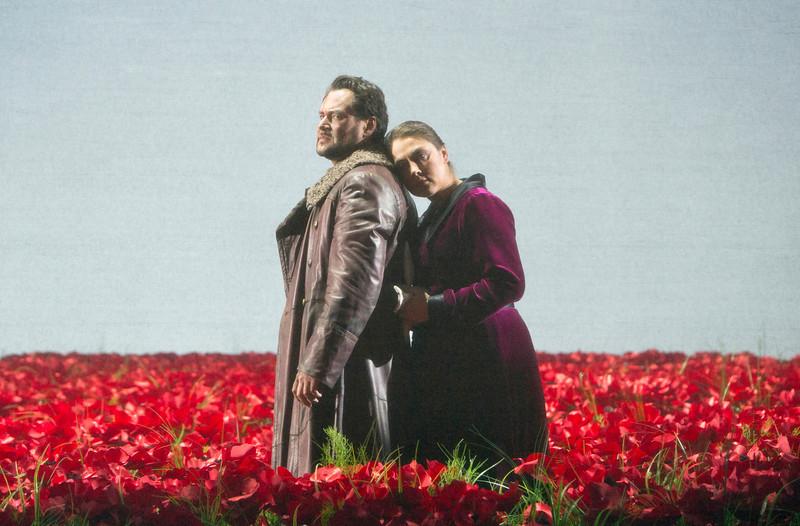 Saturday at 12 noon: for the first time in nearly a century the Metropolitan Opera is staging Alexander Borodin's epic Prince Igor. Russian director Dmitri Tcherniakov has newly arranged the opera for this production, giving it what many call a dreamlike quality. 
There really is no original or definitive production of Prince Igor. The opera, composed by Borodin, recounts Russian prince Igor Svyatoslavich's fateful military campaign against the invading Cumans. The story is largely based on a prized piece of Russian literature, The Lay of Igor's Host. Borodin worked on the opera for roughly 18 years, but died before its completion leaving his original intentions for the work unrealized. It was finally finished posthumously by Nikolai Rimsky-Korsakov and Alexander Glazunov and premiered in St. Petersburg in 1890. 
Since then the opera has been produced many times over in many notable (and not so notable) ways. This week the Met throws its hat in the ring. Tune in to see what you think!
Cast:
Conductor: Gianandrea Noseda
Yaroslavna: Oksana Dyka
Konchakovna: Anita Rachvelishvili
Vladimir Igorevich: Sergey Semishkur
Prince Igor Svyatoslavich: Ildar Abdrazakov
Prince Galitsky: Mikhail Petrenko
Khan Konchak: Stefan Kocán