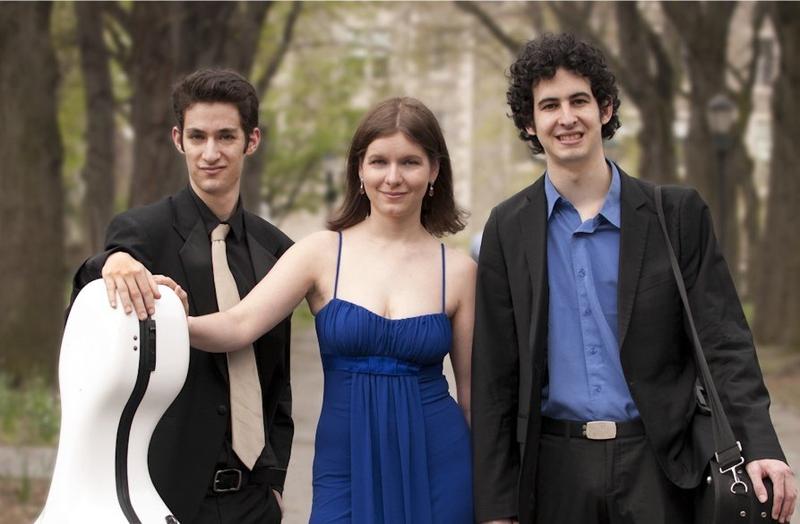 In Shakespeare's A Midsummer Night's Dream, the character Lysander remarks, "The course of true love never did run smooth." The three accomplished young musicians that make up the Lysander Piano Trio believe this applies to the life of a chamber musician as well, although they've had a smooth progression so far. Formed nearly five years ago by graduate students at The Juilliard School, the Lysander Trio have already toured the East Coast and won the top prize at several competitions across the country.
Violinist Itomar Zorman has appeared on the Young Artists Showcase many times, first as a student at the Keshet Eilon String Mastercourse, then as a founding member of the Israeli Chamber Project and most recently as a 2013 Avery Fisher Career Grant recipient.
When the Lysander Trio visited the Young Artists Showcase studio, they performed movements from Piano Trios by Mozart, Ravel and John Musto. We also hear the broadcast premiere of a recent work by Sophia Belimova, a middle-schooler in the ComposerCraft program at the Kaufman Music Center. The Lysanders give an album launch concert on Sept. 15 at SubCulture.
Program details:
Mozart: Trio in C, K. 488 (finale)
Ravel: Trio in A Minor (first movement)
Sophia Belimova: Titania and her Suite (broadcast premiere)
John Musto: Piano Trio (first movement)
Paul Ben-Haim: Variations on a Hebrew Melody (excerpts)
Ravel: Trio in A Minor (finale)
— Lysander Trio: Itamar Zorman, violin; Michael Katz, cello; Liza Stepanova, piano. Recorded live in the Young Artists Showacase studio, except the Musto Piano Trio, which was recorded at Oktaven Audio.