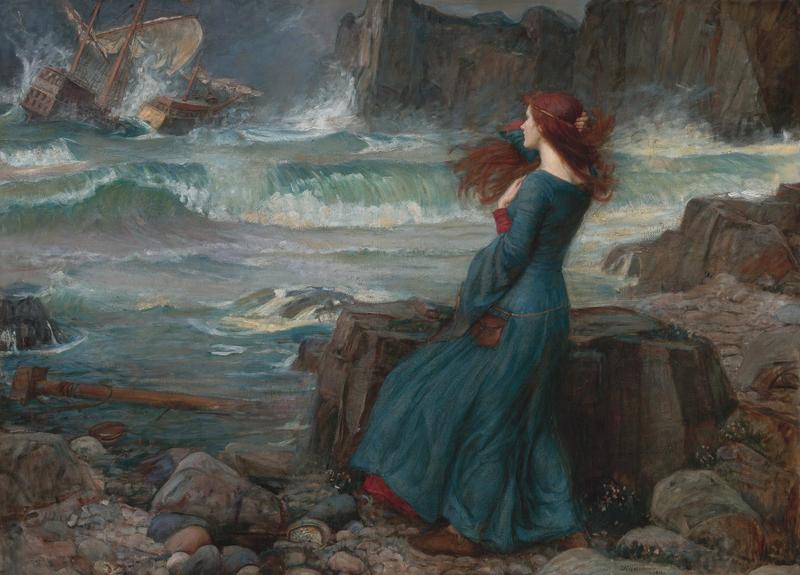 Of all of Shakespeare's plays, The Tempest is the one that composers have been drawn to the most. It's not hard to see why: Shakespeare wrote actual songs into the action, including the famous "Full Fathom Five." And in the 400 years since The Tempest was first performed, hundreds of composers have set those songs to music. 
Some composers are so obsessed with the play that they keep returning to it. Well, one composer, at least: Englishman Michael Nyman has done a song cycle, a film score and an opera all inspired by The Tempest. We'll hear from him and from a number of other composers, including the oldest setting, Robert Johnson's original music from the 1611 premiere; and the newest, this year's piece, "The Isle" by Pulitzer Prize-winning Caroline Shaw. 
Tune in Saturday at 9 pm and Wednesday at 10 pm on WQXR.
Program playlist:  
Matthew Locke: The Tempest, Introduction
Il Giardino Armonico; Giovanni Antonin, conductor
Caroline Shaw: The Isle: Ariel, Caliban
Roomful Of Teeth (New Sounds live performance) 
Full Fathom Five, the mashup (one line from each of the following): Michael Nyman/Ute Lemper; Eliot Goldenthal; Laurie Anderson; Ralph Vaughan Williams; Igor Stravinsky; The Young Scamels; Gamelan Madura Sari; Maev 
Robert Johnson: Full Fathom Five
Joannae Lunn, soprano; Jacob Heringman, lute
Sibelius: The Tempest, Suite No. 2, Miranda
Lahti Symphony Orchestra; Okko Kamu, conductor
Michael Nyman: Twelve Years Since
The Michael Nyman Band 
Michael Nyman: Prospero's Magic
The Michael Nyman Band 
Sibelius: The Tempest, Suite No. 2, Prospero
Lahti Symphony Orchestra; Okko Kamu, conductor 
David Hamilton: Caliban's Song
Viva Voce Youth Choir
Jason Noble/Christian Frederickson: A Thousand Thousand!
The Young Scamels
Trad/arr. Neil O'Loghlen: The Tempest
Ensemble Eriu 
Jason Noble/Christian Frederickson: A Solemn Air
The Young Scamels
Michael Nyman: Ariel Songs, While You Here Do Snoring Lie
Ute Lemper, voice; Michael Nyman, piano