Choral Expressions of Epiphany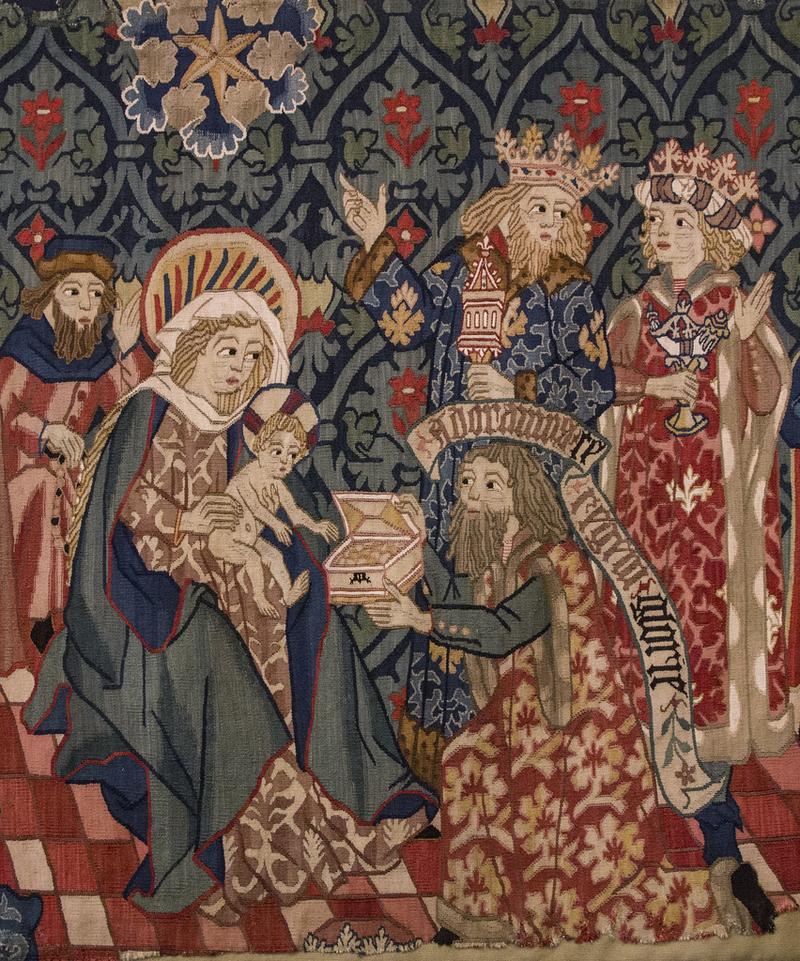 Guest host Jeff Spurgeon presents music inspired by Epiphany, from the English Renaissance to modern-day Estonia.
The centerpiece of the program is Ascribe Unto the Lord by 19th-century English composer Samuel Sebastian Wesley, the grand-nephew of Methodism founder John Wesley.
On the Christian calendar, the Epiphany season begins January 6 and celebrates the belief, the realization, that Jesus was both man and God. The festivities focus mostly on three Biblical events: The visit of the three Kings, the Magi, to the baby Jesus; the changing of water into wine by Christ at the wedding in Cana; and his being immersed in the River Jordan by John the Baptist. All three of those events have inspired great choral music through the centuries. 
Playlist
Marenzio: Tribus miraculis
Salisbury Cathedral Choir
Dan Cook. Organ
David Halls, Conductor
Griffin 4054
Traditional: Lully, lulla, thow littel tyne child "Coventry Carol"
Lionheart
Koch International Classics 7562
Jacob Handl: Omnes de saba venient
Musica Sacra
Indra Hughes, Conductor
Launch Music International Ltdl
(Recorded at St Michael's Church, Remuera, Auckland on 22 & 23 June and 20 July 2007)
Mendelssohn: Christus, Op 97 (Sung in English): When Jesus, Our Lord; Say Where is He; There Shall be a Star.
Evensong For The Feast Of The Epiphany From Grace Cathedral
Grace Cathedral Choir San Francisco
John Fenstermaker, Conductor and Organist
Gothic Records 49106
Johann Sebastian Bach: Wei schon leuchtet der Morgenstern, Cantata No. 1, BWV 1
Coro Wie schon leuchtet der Mogerstern
Malin Hartelius, Soprano; Nathalie Stutzmann, Alto; James Gilchrist, Tenor; Peter Harvey, Bass
The Monteverdi Choir
The English Baroque Soloists
John Eliot Gardiner, Conductor
Soli Deo Gloria Records 118
Johann Sebastian Bach: Sie werden aus Saba alle kommen, BWV 65
Coro (Concerto) Sie wedren aus Saba alle kommen
Choral Die Kon ge aus Baba kamen dar
Peter Harvey, Bass; Sally Bruce-Payne, Mezzo Soprano; Magdalena Kozená, Mezzo Soprano; James Gilchrist, Tenor
English Baroque Soloists, Monteverdi Choir
John Eliot Gardiner, Conductor
Soli Deo Gloria Records 178
Samuel Sebastian Wesley: Ascribe unto the Lord
Julian Clarkson, Bass; Jon English, Tenor; Roy Rashbrook, Tenor; Christopher Royall, Countertenor; Huw Tregelles Williams, Organ
St. Paul's Cathedral Choir
John Scott, Conductor
Helios 55443
Arvo Part: Nunc Dimitis
Kaia Urb, soprano
Estonian Philharmonic Chamber Choir
Paul Hillier, conductor
Harmonia Mundi 907401