Episode 15: Bach's Toccata and Fugue in D Minor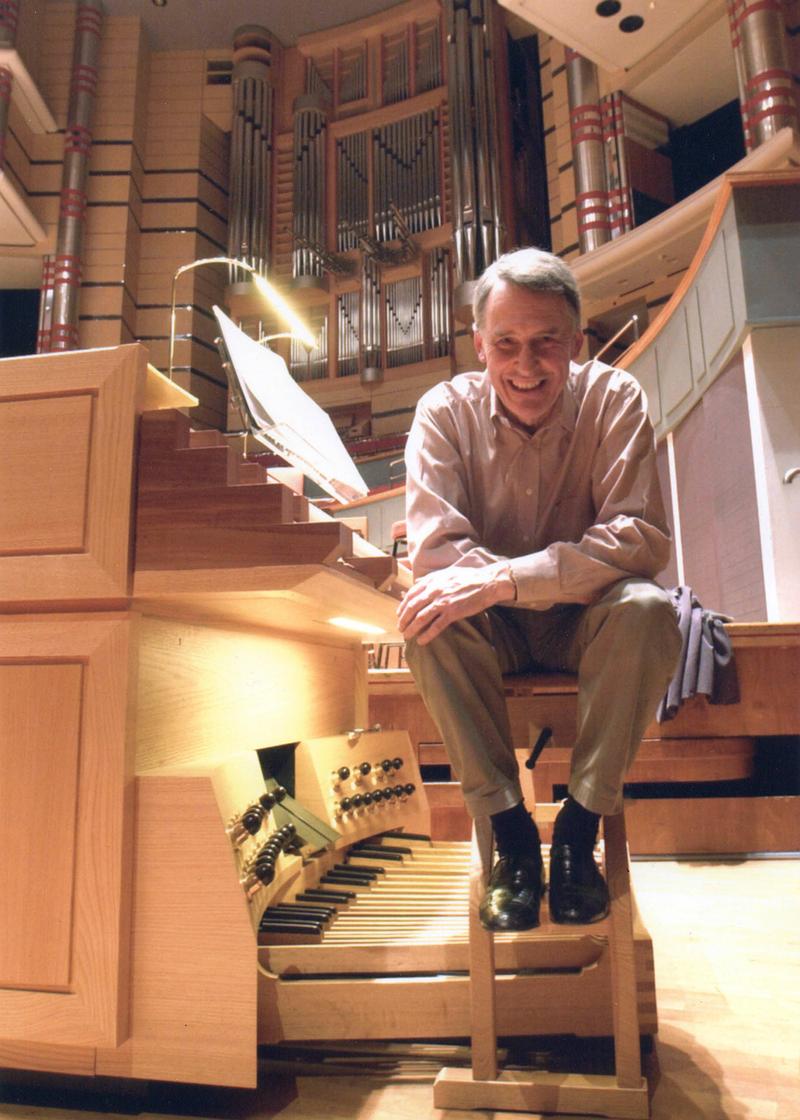 Today's free download consists of one of the most iconic works for solo organ in the repertoire, Bach's Toccata and Fugue in D Minor.
Famous Organ Works
Bach: Toccata and Fugue in D Minor
Simon Preston, organist
Available at Arkivmusic.com

The four most famous notes in classical music are probably the ones that begin Beethoven's Fifth Symphony. But the three most famous notes are probably those that begin Bach's Toccata and Fugue in D minor. It's famously scary, but it wasn't written to be that. In fact, the late organist Virgil Fox said those three notes are Bach calling to God. Some scholars think Bach didn't write it at all. One interesting speculation is that Bach used this piece in one of his sideline jobs, as pipe organ consultant. He would inspect new instruments for quality and whether they were installed as promised. Pull out all the stops for those big chords and see if the wind pressure holds up. Do those fast runs to see how the keys and pedals and all the other parts work. It's perfect for a pipe organ test drive. But maybe this Toccata and Fugue in D minor was written just to please a crowd. It does that best of all. Simon Preston plays it in this recording.
This and all episodes of the Daily Bach podcast are no longer available for download. You may follow our new show My Classical Podcast instead.