Guided by Mozartian Voices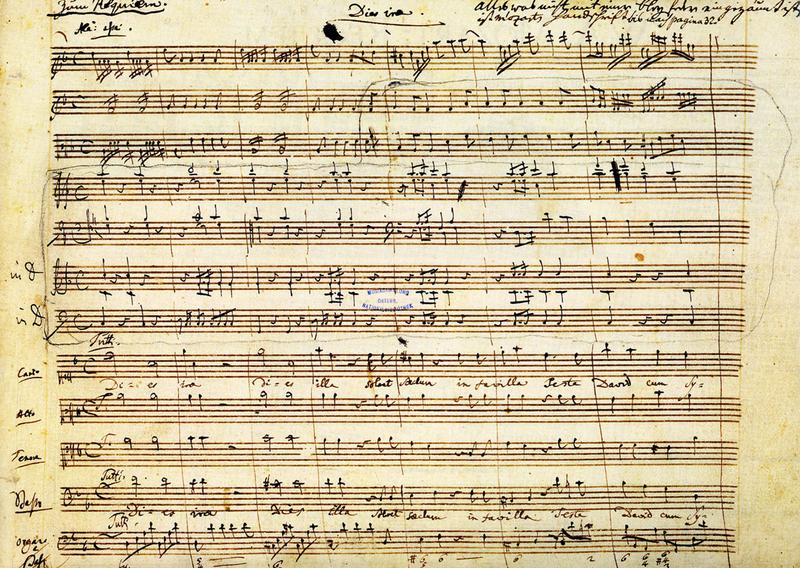 On this episode of The Choral Mix, host Kent Tritle presents his essential Mozart choral works, ranging from the delicate Ave Verum Corpus to the ebullience of the Coronation Mass. We hear classic performances conducted by Leonard Bernstein and Herbert von Karajan, as well as newer recordings by the Handel and Haydn Society and the Academy of Ancient Music.
Wolfgang Amadeus Mozart touched virtually every part of the classical repertoire and created masterpieces wherever he turned his mind. When it came to choral music, he was able to acknowledge his predecessors; write for voices with the same flare as his symphonies; create sumptuous solo parts and weave them seamlessly with the chorus; and above all, make it all sound beautiful.
Playlist
Wolfgang Amadeus Mozart: Mass in C minor, K 427 (417a) "Great":
Ave Verum Corpus
Academy of St. Martin in the Fields
Academy of St. Martin in the Fields Chorus
Sir Neville Marriner, Conductor
Philips 438999
Wolfgang Amadeus Mozart: Vesperae solennes de Dominica, K 321:
Beatus vir
Laudate Dominum
Magnificat
Estonian Philharmonic Chamber Choir
Tallinn Chamber Orchestra
Tonu Kaljuste, Conductor
Kaia Urb, Soprano
Carus 83.401
Wolfgang Amadeus Mozart: Mass in C major, K 317 "Coronation": Gloria
Handel And Haydn Society
Harry Christophers, Conductor
Coro 16104
Wolfgang Amadeus Mozart: Requiem in D minor, K 626:
Introit
Kyrie
Academy of Ancient Music
Westminster Cathedral Boys Choir
Academy of Ancient Music Chorus
Christopher Hogwood, Conductor
L'oiseau Lyre 411 712-2
Wolfgang Amadeus Mozart: Requiem in D minor, K 626:
IV. Offertorium, No. 1 Domine Jesu Christe
Berlin Philharmonic Orchestra
Vienna Singverein
Herbert von Karajon, Conductor
Deutsche Grammophon 477 7164
Wolfgang Amadeus Mozart: Mass in C minor, K 427 (417a) "Great":
Kyrie
Gloria
Academy of Ancient Music
Winchester Cathedral Choir
Christopher Hogwood, Conductor
Decca 425 528
Wolfgang Amadeus Mozart: Mass in C minor, K 427 (417a) "Great":
Qui tollis
Bavarian Radio Symphony Orchestra
Bavarian Radio Chorus
Leonard Bernstein, Conductor
Deutsche Grammophon 431 791