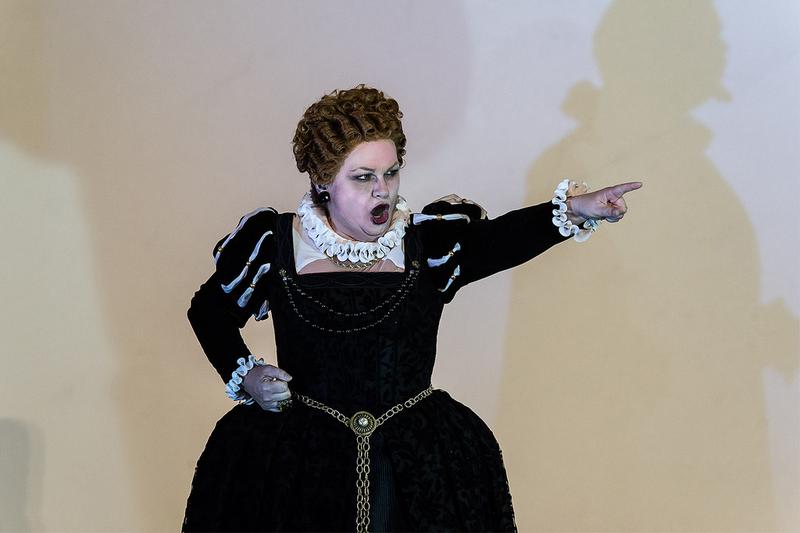 • Listen to the Operavore stream
Written for the coronation of Britain's current queen, Elizabeth II, Benjamin Britten's Gloriana tells the much-repeated story of the Elisabeth I and the Earl of Essex. The now popular score was first snubbed for paying less than perfect respect to the history of the monarchy.
In 2013, the Royal Opera House mounted a brand new production of Gloriana to celebrate the diamond jubilee of Elizabeth II, almost precisely 60 years after its 1953 premiere. On World of Opera, host Lisa Simeone brings us that diamond jubilee production from London's Royal Opera House. The stars are soprano Susan Bullock as Queen Elizabeth I, and tenor Toby Spence as Essex, in a performance led by conductor Paul Daniel.
Program details:
Paul Daniel, conductor
Queen Elizabeth I: Susan Bullock (soprano)
Robert Devereux, Earl of Essex: Toby Spence (tenor)
Lord Mountjoy: Mark Stone (baritone)
Lady Essex: Patricia Bardon (mezzo-soprano)
Penelope, Lady Rich: Kate Royal (soprano)
Lord Robert Cecil: Jeremy Carpenter (baritone)
Sir Walter Raleigh: Clive Bayley (bass)
Henry Cuffe: Benjamin Bevan (baritone)
Blind Ballad Singer: Brindley Sherratt (bass)
Royal Opera Orchestra and Chorus