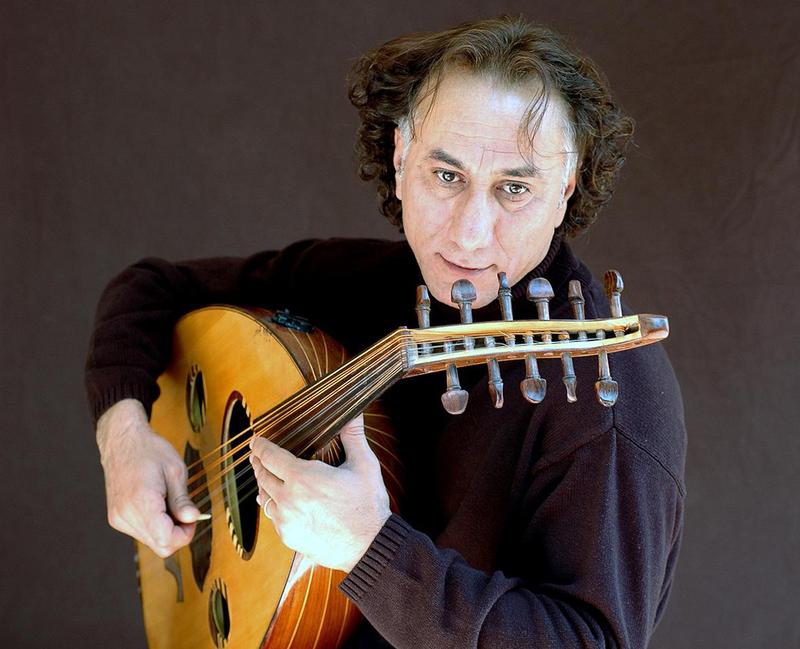 When we say "strings" in classical music, we usually mean the bowed strings: violin, viola, cello, bass. But, of course, there are other string instruments — plucked string instruments in the lute family, for example — that probably deserve a little more time in the spotlight than they usually get.
Vivaldi knew that; he wrote concertos for lute (usually played these days on guitar) and mandolin that paired their plucked sounds with a small ensemble of "strings." And contemporary composers have written similar works for similar ensembles. This week on The Furthermore, we'll hear the Israeli composer Avner Dorman's music for mandolin and strings, and the Iraqi composer Rahim AlHaj, who writes for the Arab oud (the lute that eventually gave rise to our guitar) and strings. And because they all work so well together, we'll be mixing them up a bit.
Tune in Saturday at 9 pm and Wednesday at 10 pm on WQXR.
Program playlist:  
Vivaldi: Concerto for Lute in D, RV 93, second movement, excerpt
Sharon Isbin, guitar; Zurich Chamber Orchestra; Howard Griffiths, conductor
Vivaldi: Concerto for Lute in D, RV 93, first movement
Sharon Isbin, guitar; Zurich Chamber Orchestra; Howard Griffiths, conductor 
Rahim AlHaj: Fly Home (Fatima), from "Letters from Iraq"
Rahim AlHaj, oud; with string quintet and percussion 
Vivaldi: Concerto for Two Mandolins in G, RV 532, first movement
Rolf Lislevand, mandolin; with unnamed ensemble 
Avner Dorman: Mandolin Concerto, second movement
Avi Avital, mandolin; Metropolis Ensemble; Andrew Cyr, conductor 
Vivaldi: Concerto for Two Mandolins in G, RV 532, second movement
Rolf Lislevand, mandolin; with unnamed ensemble 
Bela Bartok: Roumanian Dance No. 6
Avi Avital, mandolin; Kammerakademie Potsdam 
Vivaldi: Concerto for Lute in D, RV 93, second movement
Sharon Isbin, guitar; Zurich Chamber Orchestra; Howard Griffiths, conductor 
Rahim AlHaj: Unspoken Word (Laila) from "Letters from Iraq"
Rahim AlHaj, oud; with string quintet and percussion 
Vivaldi: Concerto for Lute in D, RV 93, third movement
Sharon Isbin, guitar; Zurich Chamber Orchestra; Howard Griffiths, conductor  
Traditional Bulgarian (arr. Avi Avital):  Bucimis
Avi Avital, mandolin (live performance on Soundcheck)
Vivaldi: Concerto for Two Mandolins in G, RV 532, third movement
Rolf Lislevand, mandolin; with unnamed ensemble