Metropolitan Opera
Fall in Love with Gounod's 'Roméo et Juliette' During the Met Saturday Broadcast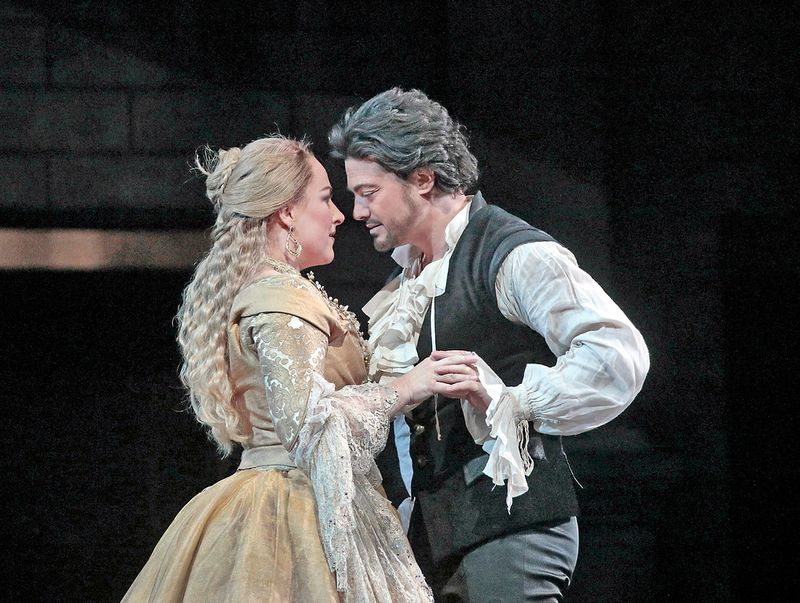 On Saturday at 1PM, the Met Opera is bringing you a broadcast of an all new production of Charles Gounod's Romèo et Juliette.
Gounod's adaptation of this timeless love story is one of his best known works, and along with Bellini's I Capuleti e i Montecchi remains one of the most enduring musical interpretations of the tale. Romèo et Juliette premiered in 1867, eight years after that of his enormously successful Faust. As He Sang, She Sang co-host Merrin Lazyan points out on this week's episode, the operas Gounod wrote after Faust weren't as well received, but Romèo et Juliette brought that unsuccessful streak to a halt.
The librettists drew on Shakespeare's original text quite closely. He took care to strike elements that did not explicitly move the plot forward, and in some instances quote the Bard's play directly. Coupled with the romanticism of Gounod's orchestration, the result is a raw and emotive work that captures the transcendent power of love.
This season, a new production by Tony Award-winning director Bartlett Sher premiered at the Met. It updates the renaissance setting by moving the action to an 18th-century Verona.
You can learn more about Romèo et Juliette by listening to this week's episode of the He Sang, She Sang podcast. A special bonus episode dives even deeper and features the insight of soprano Diana Damrau, who is making her role debut as Juliette.
Cast
Conductor: Gianandrea Noseda
Juliette: Diana Damrau
Stéphano: Virginie Verrez
Roméo: Vittorio Grigolo
Mercutio: Elliot Madore
Frère Laurent: Mikhail Petrenko