A Far-off Country Which is Everywhere
Friday, May 01, 2015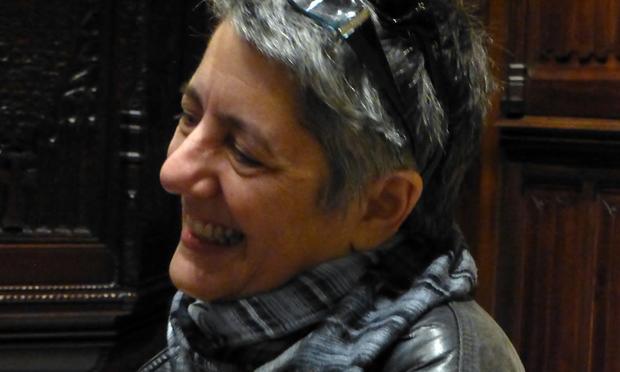 (Armenian General Benevolent Union)
Living Music. Living Composers.

More
On the centenary of the Armenian Genocide (often credited as beginning April 24, 1915), Phil Kline is joined in the studio by Armenian-American composer Eve Beglarian to listen to a mix of traditional and contemporary Armenian music as well as music inspired by the country.
The other day I sat down in the studio with my friend Eve Beglarian. She had recently posted something about her father on her website. Grant Beglarian was a composer who worked in publishing, administered non-profit foundations, and was the Dean of the USC School of the Performing Arts. The son of Armenian parents, he was born in Tiflis, raised in Teheran, and arrived in America via freighter in 1947. 
Eve and I talked about Armenia, and the music of the Armenian diaspora. We listened to folk singers and classical pianists, some wonderful old 78s on a collection called "Armenians of 8th Avenue," pieces by and inspired by the duduk master Djivan Gasparyan, and the luminous sacred works of Komitas, who was arrested and deported in the Genocide of 1915. And along the way we heard Eve's own Armenian-influenced music, including I am Writing to You from a Far-off Country, which she wrote for cellist Maya Beiser. We will share this music and conversation with you on Friday at 11 am on Q2 Music.
Playlist
Eve Beglarian – I'm Worried Now, But I Won't Be Worried Long
Lida Zakarian – Arshaluis Noren Batsvan (Dawn opened again)
Aravot lousaber – Ascending light
Artur Avanesov – Musique Triste
Komitas – Sourp, Sourp (Santus)
George Mgrdichian – Sevan Fisherman
Eve Beglarian – I am writing to you from a far off country
Sharakan Early Music Ensemble – Khorhurd Korin
Sharakan Early Music Ensemble – Sourb, Sourb (Santus)
Artur Avanesov – ...Leise...
Madlen Araradian – Ninni
Arménie – Dance of the Mountain Folk
Eve Beglarian and Phil Kline – I Sing My Body
Djivan Gasparyan – Don't Make Me Cry
Eve Beglarian – I Will Not Be Sad In This World
The WQXR e-newsletter. Show highlights, links to music news, on-demand concerts, events from The Greene Space and more.