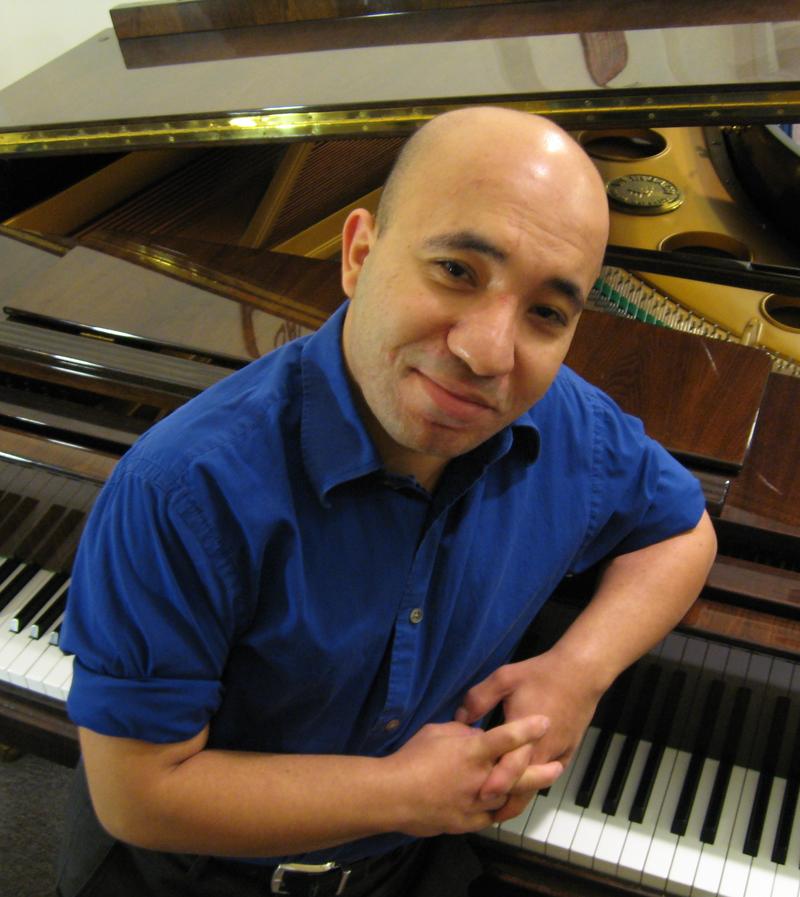 As fall begins, the Young Artists Showcase is cleaning out our closets for outstanding concert recordings that for one reason or another have not yet been broadcast.
First out, an Egyptian pianist we met as soloist in Rachmaninoff's Third Piano Concerto last year. We also enjoy Wael Farouk's performance of Ballad No. 2 in B minor by Franz Listz. Then we hear a meditation on dusk in a medieval village in the south of France by Richard Danielpour. Violinist Bracha Malkin and pianist Akira Eguchi perform Danielpour's As Night Falls on Barjeantane.
Finally, the greatest solo piano work by one of the the greatest Danish composers, Carl Nielsen's Lucerian Suite is introduced and evocatively performed by pianist Ilya Poletaev.
Program details:
Liszt: Ballade No.2 in B minor, S.171
- Wael Farouk, piano
Richard Danielpour: As Night Falls in Barjeantane
- Bracha Malkin, violin; Akira Eguchi, piano
Carl Nielsen: Luciferian Suite, Op.45
- Ilya Poletaev, piano
Leroy Anderson: Plink, Plank, Plunk (encore)
- iPalpiti Ensemble of International Laureates; Eduard Schmieder, conductor. Recorded at Walt Disney Hall in July 2012.