The Flavors of Spanish Piano Music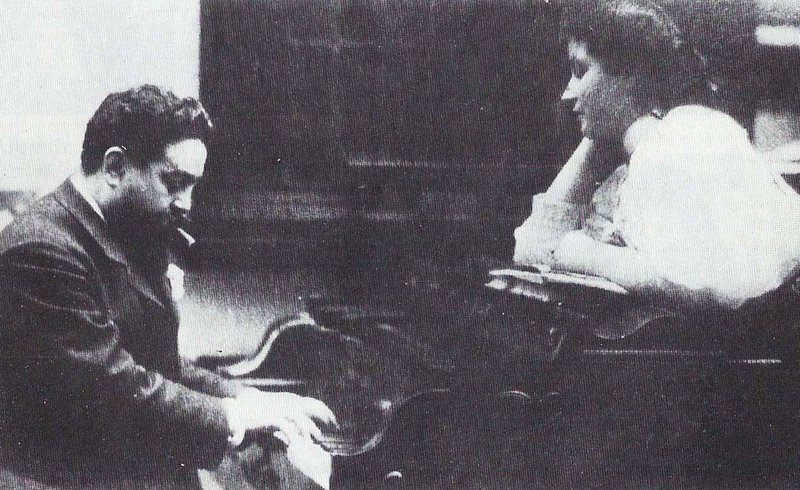 There's a certain romantic quality to Spain's landscape, to its architecture and especially to its piano music. With elements of guitar, folk songs and dances, the spirit of Spain is rolled into some very flavorful keyboard pieces.
The foundation of the Spanish piano sound comes from Domenico Scarlatti, who composed nearly 600 sonatas. This week's program features his Sonata in E Major performed by Vladimir Horowitz, one of the great players of Scarlatti's music.
Also on the program is a trip to Andalusia in the South of Spain. From there we hear a guitar-like prelude from one of Isaac Albeniz's most famous pieces, his Cantos de Espana, and Manuel de Falla's danceable Andaluza from his Four Spanish Pieces, of which the manuscript was actually composed in Paris.
Program playlist:
Mateo Albeniz: Piano Sonata in D
Alicia de Larrocha, piano
Phillips
Federico Mompou: Cancons I Dansas, No. 14
Alicia de Larrocha, piano
Phillips
Enrique Granados: Los Requiebros from Los Majos Enamorados (Part 1)
Christina Ortiz, piano
Brilliant Classics
Isaac Albéniz: Prelude to Cantos de Espana,Op. 232 (B.44)
Ruth Laredo, piano
MCA Classicas
Domenico Scarlatti: Sonata in E Major, (L. 430)
Vladimir Horowitz, piano
CBS Records
Manuel de Falla: Andaluza rom Four Spanish Pieces
Benita Meshalum, piano
Brilliant Classics
Enrique Granados: Berceuse: Lento from Romantic Scenes
Alicia de Larrocha, piano
BMG Classics
Carlos Surinach: Trois Chansons et Danses Espagnoles: Larghetto
Mirian Conti, piano
Koch Records
Isaac Albéniz: Fete-Dieu a Seville from Iberia (Book 1)
Claudio Arrau, piano
Phillips Classics
Domenico Scarlatti: Sonata in G, K. 13 (L. 486)
Glenn Gould, piano
Phillips Classics