New York Now
Listen: Four World Premieres from Cone Composition Institute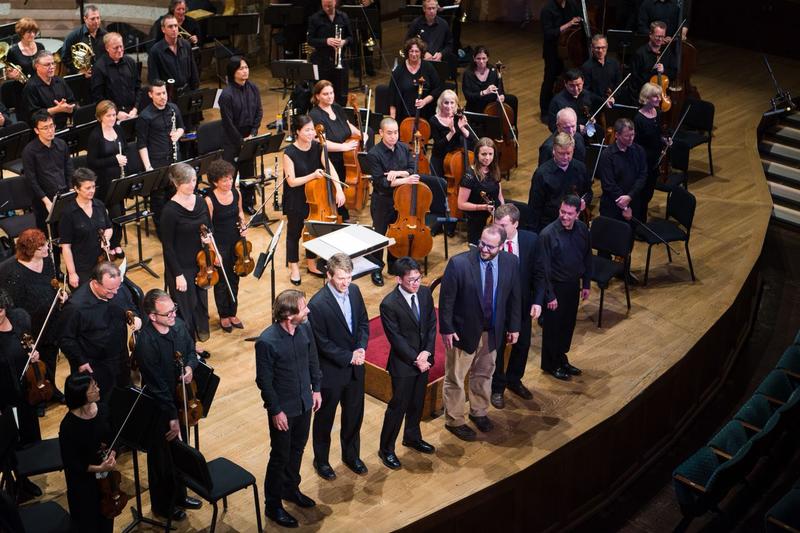 Tuesday, April 28 at 8 pm, Q2 Music streams world premieres by four young composers, as recorded live last summer as part of the inaugural NJSO Edward T. Cone Composition Institute, a program presented by the New Jersey Symphony Orchestra (NJSO), Princeton University and Edward T. Cone Foundation that promotes emerging composers and workshops and premieres new orchestral music. 
The Institute concert was the culmination of the intensive five-day program and came after a concert of the world premiere of Cone's Symphony from 1953 by the NJSO. The participants were selected from an international applicant pool of university composition students and composers in the early stages of their professional careers and mentored by director Steven Mackey and NJSO conductor and music director Jacques Lacombe.
Scaena Ager by Daniel J. Choi, a recent graduate of the University of Miami, is a response to the middle movement of Berlioz's Symphonie fantastique. The piece echoes some of the movement's landmark sounds, such as a French horn solo and the commanding timpani, while still staying original. Lembit Beecher's Kalevipoeg in California predicts what would happen if Kalevipoeg, an Estonian folk hero whom Beecher heard about growing up with his Estonian mother, lived in San Francisco. The result is sonic and philosophical, ending in calm as Kalevipoeg flees to the redwoods. 
Strange, Beautiful Noises by David Biedenbender was written soon before the birth of his son, and it imagines entering a world filled with sound as a baby does. Lastly, Night and the City by composer Chris Rogerson explores the sounds he heard from the street in Philadelphia while studying at Curtis Institute. 
The audio at the top of this page features insights by Mackey and interviews with all four composers, recorded in the Q2 Music studios. Listen to individual pieces below.
Program: