French Baroque Choral Opulence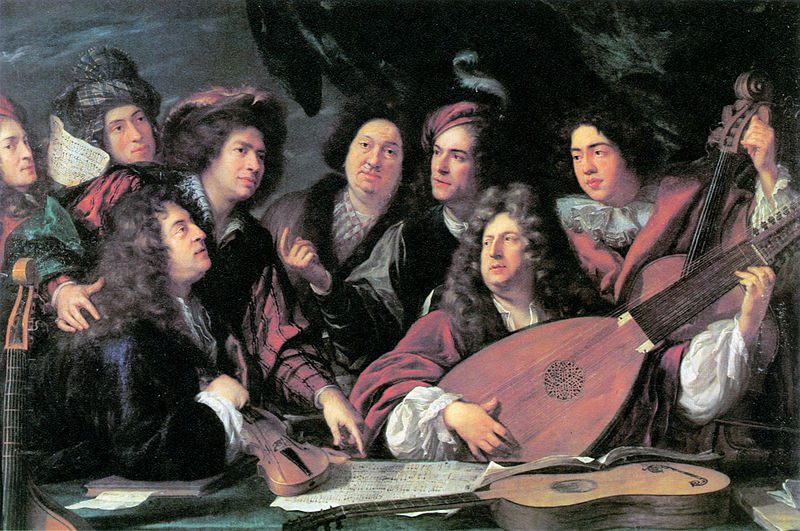 This week's episode presents the choral sounds of the French baroque. We hear some of the best music from the 1600s and early 1700s and the artists who bring it to life for us today. The program is book-ended by the leading figures of the age – Lully and Rameau – and includes lesser-known composers like Campra and Gilles. 
Louis XIV ruled France for more than seven decades and consolidated his power at the Palace of Versailles, the most over-the-top palace in Europe. The music from the age of Louis XIV reflects the same aesthetic as Versailles: lavish, rich in detail, infused with the dances that were so central to courtly life.
Playlist
Jean-Baptiste Lully: Grand Motet; Exaudiat, LWV 77 no 15
Exaudiat te Dominus (Psalm 19):
I. Exaudiat te Dominus;
II. Tribuat tibi;
V. Gloria
Le Concert Spirituel
Hervé Niquet, Conductor
Naxos 8554399
Marc-Antoine Charpentier: Messe de minuit pour Noël, H 9; "Kyrie"
Les Arts Florissants
William Christie, Conductor
Erato 85820
Michel-Richard Delalande:
Regina ceoli; Quia Quem meruisti; Ressurexit; Ora pro nobis
Ex Cathedra Baroque Orchestra, Ex Cathedra
Jeffrey Skidmore
Musical Concepts 1216
André Campra: Messe de Requiem :
Introit & Kyrie
La Chapelle Royale
Phillipe Herreweghe, Conductor
Harmonia Mundi 901251
Jean Gilles: Requiem Messe des morts:
Agnus Dei; Post Communion
Les Elements Chamber Choir, Orchestre Baroque Les Passions
Jean-Marc Andrieu, Conductor
Ligia 202196
Jean-Philippe Rameau: Hippolyte et Aricie:
Overture; Chorus of the Nymphs and Entry of the Forrest Dwellers
Les Arts Florissants
William Christie, conductor
Erato 666305
Marc-Antoine Charpentier: Te Deum in D major, H 146
I. Prélude en Rondeau
II. Te Deum Laudamus: Te Dominum Confitemur
III. Te Aeternum Pater, Omnis Terra Veneratur
VII. Te Ergo Quasemus Famulis Tuis Subveni
XI. In te Domine Speravi: non Confundor in Aeternum
Maîtrise de Bretagne, Le Parlement de Musique
Martin Gester. Conductor
Naïve 30463