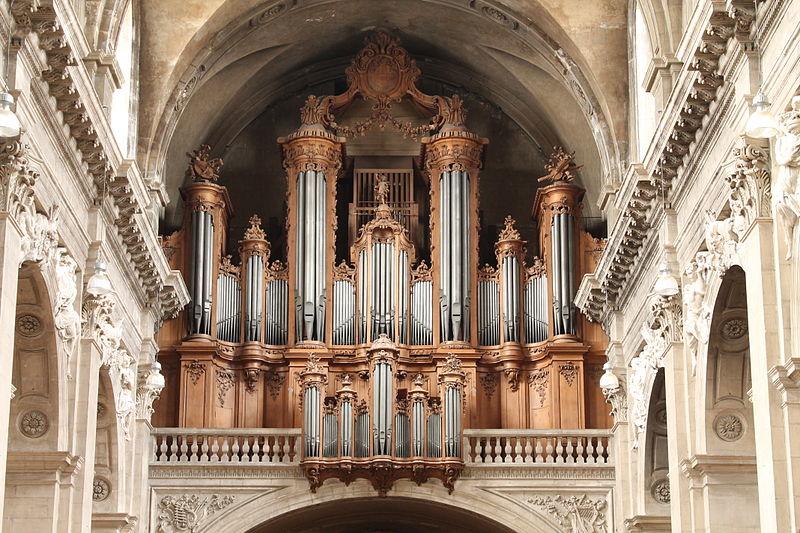 On this Season Finale of The Choral Mix, Kent Tritle wraps up with an hour of French Masterworks, and a heavy focus on choral music plus organ.
Playlist
Gabriel Fauré : Cantique de Jean Racine, Op. 11
Accentus
Maitrise de Paris, National Orchestra d'Ile de France
Christophe Henry, Organ
Laurence Equilbey, Conductor
Album Title: Fauré: Requiem
Label : Naive 5137
César Franck : Rédemption: Part Two ; IX. Chœur général: "Seigneur, Seigneur, oubile"
Orchestre National du Capitole de Toulouse
Orféon Donostiarra
Michel Plasson, Conductor
Album Title: Franck: Redemption
Label : EMI 55056
Charles Gounod: Tobie: No. 1 Introduction
University of Paris-Sorbonne Orchestra & Chorus
Orchestra of Paris-Sorbonne
Jacques Grimbert, Conductor
Album Title: Tobie
Label : Marco Polo 8.223892
Camille Saint-Saens: Messe Opus 4 : Kyrie
Ensemble Vocal de Lausanne
Marie-Claire Alain, Great Organ
André Luy, Choir Organ
Michel Corboz, Conductor
Album Title: Mass Op 4 in A
Label : Erato 2292-45355-2
Hector Berlioz: Te Deum, Op. 22: Judex Crederis
Voices of Ascension Chorus and Orchestra
Young Singers of Pennsylvania
Mark Kruczek, Organ
Dennis Keene, Conductor
Album Title: Berlioz: Te Deum
Label: Delos DE 3200
Maurice Duruflé': Intro + Kyrie; Sanctus
Choir of St. Ignatius Loyola
Nancianne Parrella, Organ
Kent Tritle, Conductor
Album Title: Duruflé: Requiem
Label: MSR MS 1141